CLEVELAND — When it comes to the Browns, John Gendrich has seen it all.
He was in the stands back in 1995 for the team's last game at old Cleveland Municipal Stadium. At the end, he took a piece of history with him.
"It was the roller coaster year... Emotions up, down, up, down," John told us. "Towards the end of the game, while I'm standing there looking out at the Dawg Pound area, we started taking the seats out of the stadium itself."
In 2002, Gendrich started working as a security guard at the new stadium, and has been there ever since. With the Browns now back in the playoffs, this year brings back endless memories.
"It brings back the Kardiac Kid years, the '94 season when we're [in] the playoffs, and then the following year when we lose the team," he remembered. "It brings me back to the '80s when we went back to back with Denver to the playoffs and we're one [game] short of going to the Super Bowl. These memories all sparked in my head again, andd it's like, 'Wow, here we go.'"
Through all the hardships, he's always believed. He even got his wife Jana, a former Steelers fan, to ditch her Terrible Towel for the dawg pound. Jana now works at FirstEnergy Stadium, too.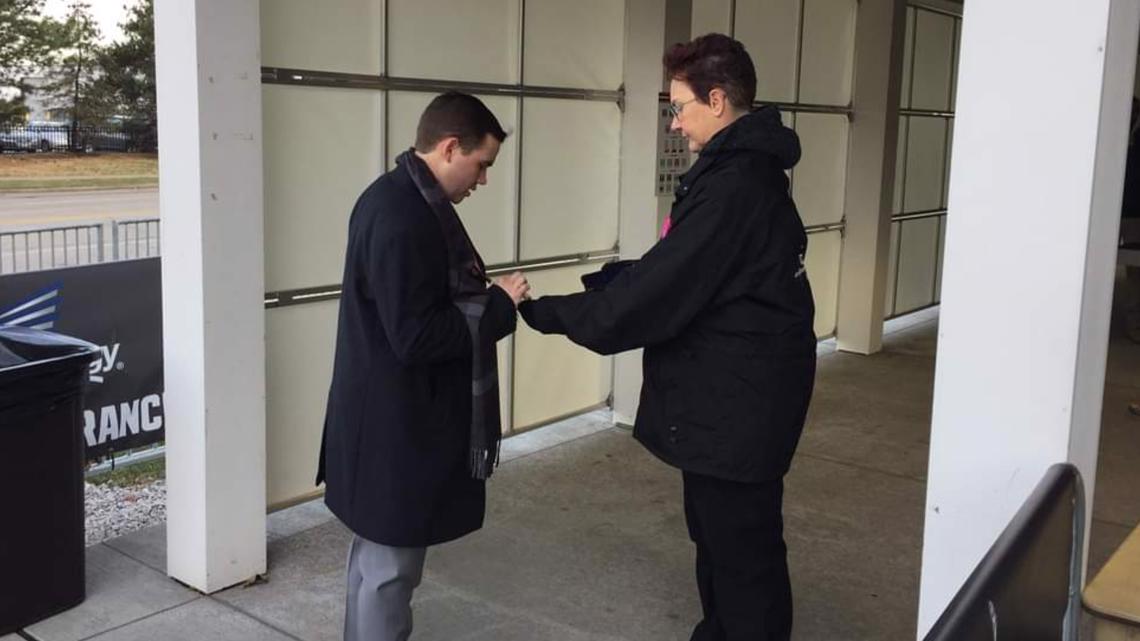 For John, simply thinking of victory against the Chiefs is overwhelming.
"If we made it past today...I'm real emotional," he said, holding back tears.
On the Browns rollercoaster for decades, John sees something different this year, and you better believe he'll be supporting his beloved team.
"We have been playing great football over the last month, month and a half with a team that's had a man injured or out [with] COVID or something of that nature," he said. "We're doing things that nobody ever anticipated this team can do. Kansas City, look out... Here we come!"