CLEVELAND — Welcome to The 2022 Cleveland Browns Awards, a commemoration of some of the most notable milestones the Browns have achieved thus far in the New Year.
Now, we've obviously only had the one game so far in 2022, but fortunately, it provided plenty of award worthy moments. And we will begin with…
-The Most Mysteriously Well-rested Award which goes to Nick Chubb.
Nick Chubb had only four carries in the first half against one of the worst run defenses in the NFL for some reason. Why? Was he injured? Did D'Ernest Johnson somehow become more talented than him last week? We don't know, and likely never will, but Congrats to Nick on all of that baffling sideline chill time. Hope it was relaxing.
-The Most Creative Penalty Award goes to Jadeveon Clowney who managed to turn a 4th-and-long into a first-and-10 for the Steelers by removing Chase Claypool's shoe and tossing it like an Austin Power villain.
The Steelers scored three plays later to go up by seven, so congratulations to Mr. Clowney in finding a creative and fascinating new way to hurt my team. You guys never run out of ideas!
-And now, it's time for the induction of this year's Browns team slogan, "Tough, Smart and Accountable," into the Terrible and/or Ironic Browns Mantras Hall of Fame, where it will take its rightful place next to "Welcome to the Hardland of America" and "Play Like a Brown." A well-deserved honor.
-The Remarkable Consistency Award goes to none other than Baker Mayfield, who at one point in the first half threw 10 straight incompletions. It's obviously quite hard not to complete one out of ten passes, even by accident, but we found a way.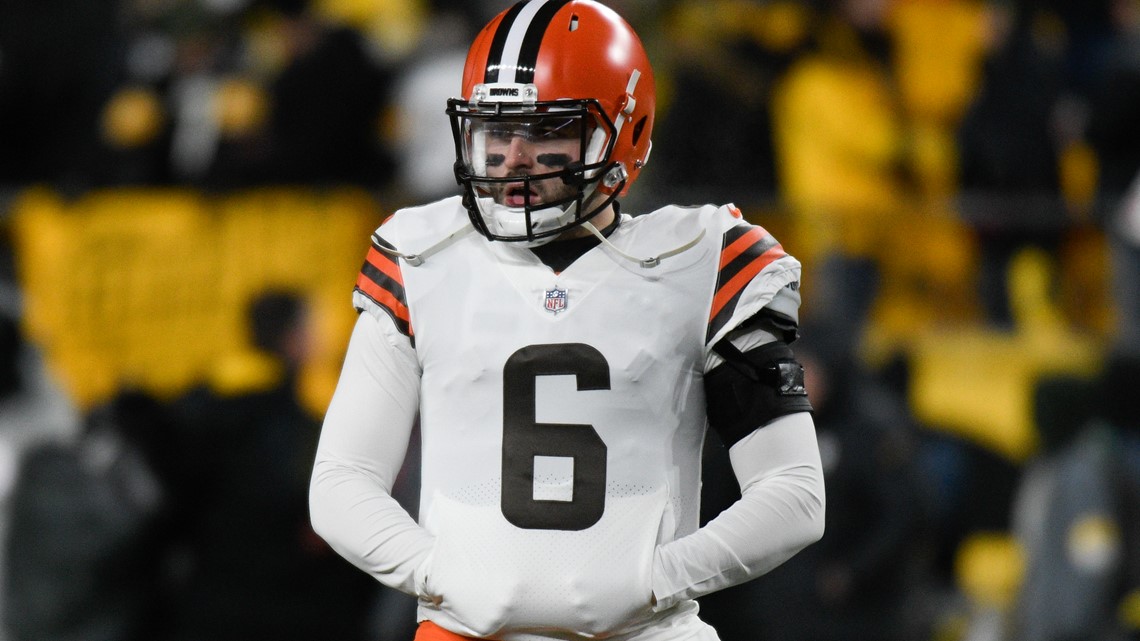 Of course, Baker would be the first to tell you the ineptitude of that consistency is a team effort, and wouldn't have been possible if not for impressively bad drops by teammates like Austin Hooper, with whom Baker has so little chemistry I honestly can't believe they've ever even met each other.
-The Valuable Life Lesson Award goes to rookie offensive lineman James Hudson III, who was a major contributor to the Steelers nine sacks on our already badly injured quarterback. Hudson himself spent more time on the ground than yard mulch last night, proving that he still has a lot to learn about his job, which is essentially just getting in people's way.
-And finally, The Perfect Summation of the Season Award goes to punter Dustin Colquitt, who somehow managed to injure himself while doing the only thing that is his job: punting a football. If this Browns season could be represented by just one 2022 Browns football play, it is inarguably this one.
Congratulations to all of our winners! I know that the new year has just begun, but if this is any indication of what we have to look forward to from the Browns in 2022, we're in for stimulating year.
Goodnight everyone! Go Browns!