For each game during the 2019 season, we'll be tracking the star wide receiver's performance -- both on and off the field -- in a weekly piece titled "OBJ Watch."
The numbers
Considering the inefficiencies the Browns' offense experienced on Sunday, Beckham's debut was solid but unspectacular.
Targeted 11 times by quarterback Baker Mayfield, Beckham tallied 7 a team-high catches for 71 yards with a long reception of 24 yards. It didn't take long for head coach Freddie Kitchens to get his new star receiver involved, with his first reception coming for a 16-yard gain on Cleveland's game-opening touchdown drive.
Despite his strong stats, the 26-year-old Beckham failed to find the end zone in his Cleveland debut and was largely ineffective in the second half. His final reception of the game came on a 12-yard gain with 11:53 remaining in the third quarter as his four final targets resulted in an interception and three incompletions.
All things considered, Beckham provided flashes of his immense talent and the impact he could potentially have for his new team. But like most things related to the Browns offense on Sunday, his Cleveland debut will ultimately be remembered as underwhelming and left many fans wanting to see more.
Fashion watch
Beckham arrived at FirstEnergy Stadium for his Browns debut just after 10:30 a.m., wearing a designer dress shirt and shorts combo, while carrying a Louis Vuitton handbag and glass water bottle.
The 26-year-old's biggest fashion statement, however, came on the field where he was spotted wearing a rare Richard Mille RM 11-03 McLaren watch that originally retailed for more than $190,000 following its initial limited release in 2014.
As for Beckham's footwear, the 2014 NFL Offensive Rookie of the Year went with an all-orange version of his signature Nike Zoom Vapor Untouchable Pro 3 OBJ Uptempo cleat. Featuring a quilt pattern inspired by Don C's Air Jordan 2, the cleat is the first in a season-long line of player exclusive (PE) models created in collaboration with Nike lead designer Erin Cochrane.
As for pregame warmups, Beckham took the field in a black-and-glow-in-the-dark model of his signature Nike cleat, which was inspired by the Air Yeezy 2.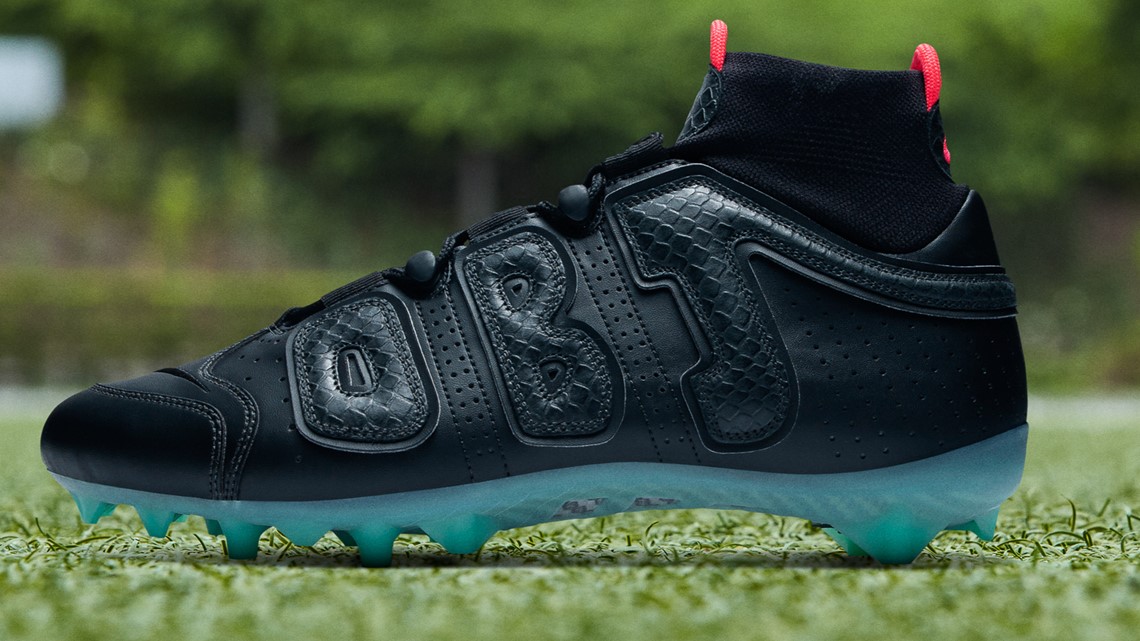 Key quote
On whether or not the Browns' letdown came as a result of their preseason hype:
"No disrespect, but we do not really listen to the media. It is not like when we lineup, we are thinking about what this reporter said or we have to go out and do that. This is still football so there is really no hype or expectations. There is a confidence within this group, and that is just what this team has. There are no expectations to really listen to."
What's next?
After losing their season opener, the Browns will have to wait eight days for their next chance to earn their first win. In what will mark their first Monday Night Football contest since 2015, the Browns will travel to the Meadowlands to face the New York Jets in Beckham's return to MetLife Stadium.
Like the Browns, the Jets will be coming off of their own disappointing defeat after suffering a 17-16 loss to the Buffalo Bills on Sunday. As far as Beckham is concerned, Trumaine Johnson and Darryl Roberts serve as the starting cornerbacks in a Jets secondary that surrendered 7 receptions, 123 yards and 1 touchdown to Bills receiver John Brown in their season-opening loss.