CLEVELAND HEIGHTS, Ohio — "We put the icing on the cake."
That's the slogan for recently opened,The Boujie Bakery, in Cleveland Heights. The sweet, fun bakery is owned by 23-year-old Autumn Oliver.
But what exactly does "boujie" mean? According to Urban Dictionary, it means "aspiring to upper class," but to Oliver it just means operating a cut above the rest.
"Just like upscale, cupcakes, cakes, just like taste overall. Everything here, I try to make it boujie," said Oliver.
The bakery offers everything from festive cookies and decorative cakes, to simple macrons, cake pops, and cheesecake bites.
Oliver got the idea to open her own storefront after working alongside her mother, who formerly owned "Baby Cakes Bakery" -- that operated for roughly 10 years.
"I had been baking since I was 9 or 10, but I didn't start decorating cakes until about two years ago," Oliver recounts.
It was two years that Oliver began decorating cakes, building her own clientele and catering all occasions.
"I do like birthdays, baby showers, weddings. It's all different and it's fun," says Oliver.
The Boujie Bakery offers roughly 50 different flavors on a menu that changes daily. To help keep up with the changes, Autumn's menu displays come with magnets that make for an easy swap.
If you thought the Boujie Bakery couldn't get any sweeter, you were wrong. If you sign up for their rewards program, you can earn points towards free treats and their merchandise.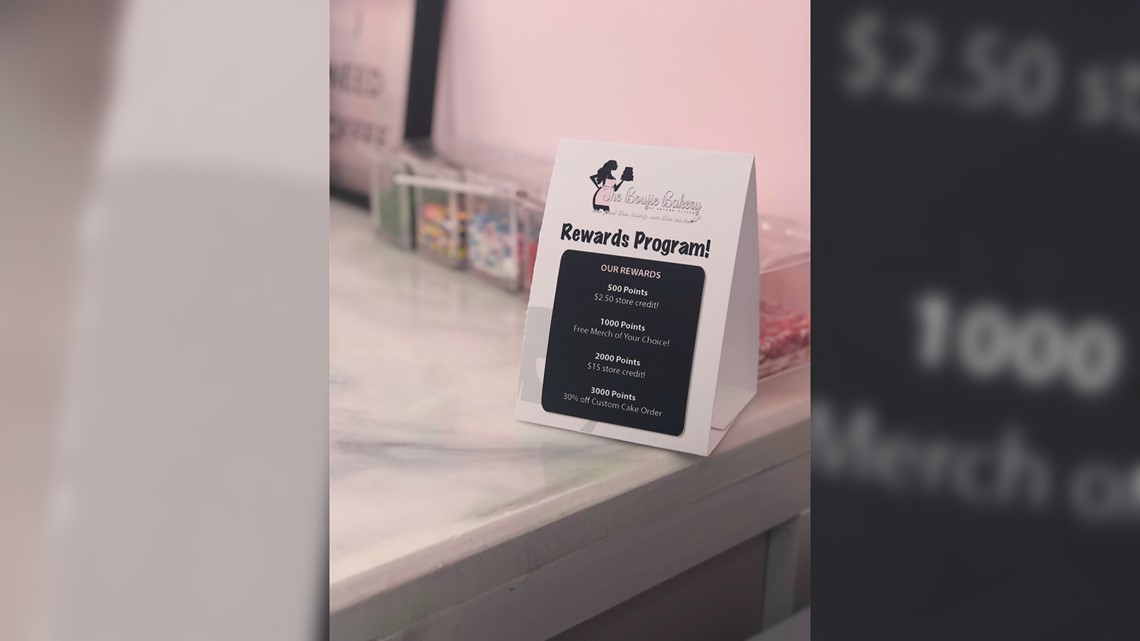 While Autumn has plans to expand The Boujie Bakery, for now, she's focused on her customers and continuing to "put the icing on the cake!"
The Boujie Bakery is located at 1774 Lee Road in Cleveland Heights. For more information, click here.
FIRST LOOK | THE BOUJIE BAKERY | Boujie is delicious!