GEAUGA COUNTY, Ohio — Looking for the ultimate hiding spot? Settlers since the 1800s have found refuge and privacy in a rock outcropping known as Ansel's Cave, located in The West Woods of Geauga County. This beautiful ravine sits by itself in the middle of the forest.
It isn't technically a cave. Early settlers called it a cave because the recesses were deep enough to provide shelter from the weather. Although it cannot be concretely proven, local legend says that Civil War soldiers, bootleggers and Underground Railroad passengers have found safety here.
What has been confirmed is the name: Ansel's Cave. A man named Ansel lived here and possibly ran his own distillery among the rock outcropping back in the 1800s.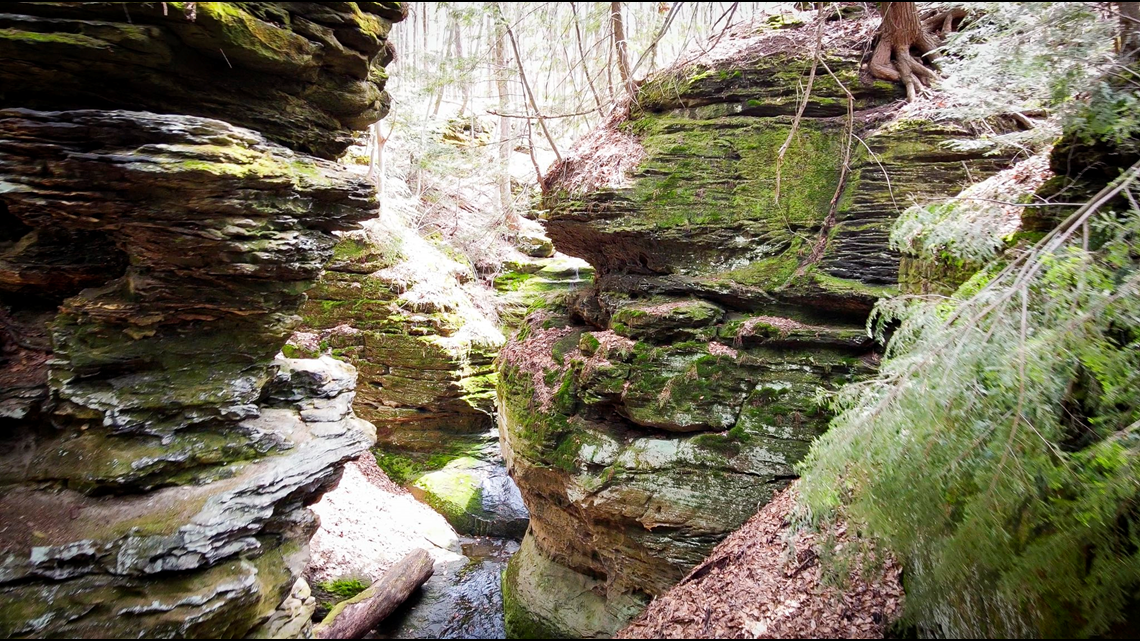 This rock conglomerate is part of the Sharon Conglomerate, which is a group of rock sediments stretching from Northeast Ohio into Pennsylvania. According to the Cleveland Natural History Museum, these rock sediments were deposited from ancient rivers that flowed from present-day Canada south toward Ohio, which was then mostly covered by a sea. These conglomerates are located along the edge of that ancient sea.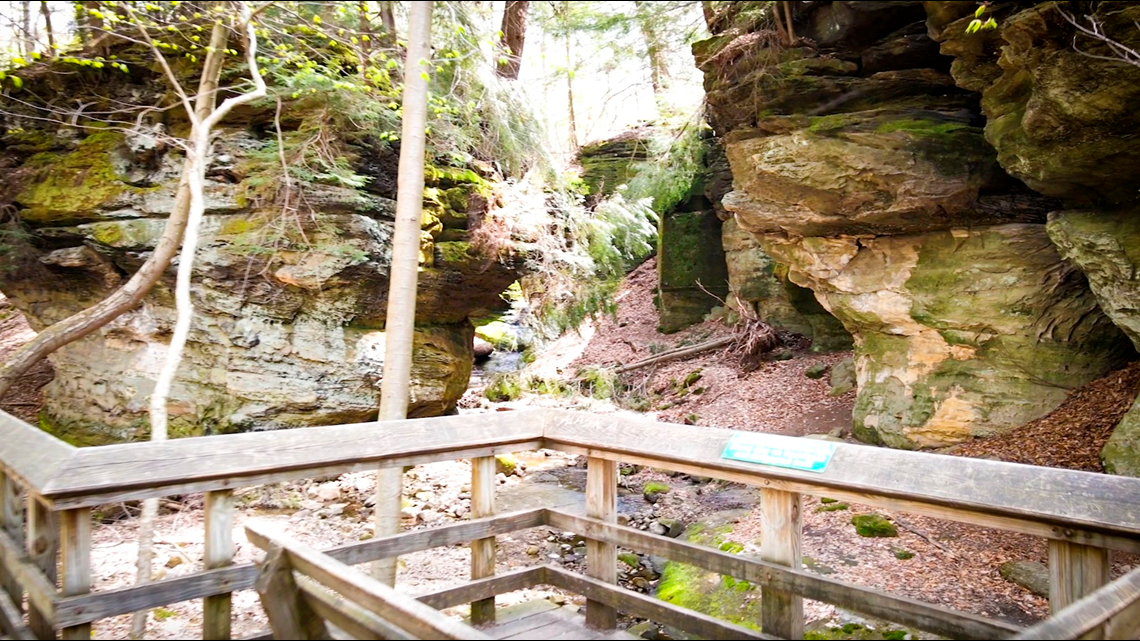 The Geauga Park District asks that you stay on the trail when visiting Ansel's Cave. You can sign up for a group tour where a park guide will take you off the path and into the cave. While there you will see signatures left behind going back to the 1800s. For updates on tours and to sign up, tap HERE.
TO GET HERE: Head to The West Woods Park in Novelty, Ohio, located about six miles northeast of Chagrin Falls. The trail begins on the southeast end of the parking lot.
- Matt Standridge, 3News Meteorologist
MORE "GO-HIO" ADVENTURES: