HURON, Ohio — Northeast Ohio is full of lakes and rivers, including one of the Great Lakes: Lake Erie. However, in only a few spots along the coast, you will find a freshwater estuary, or a partially enclosed lagoon that was lake water and river water flowing into it to make a completely unique body of water chemically.
"OLD WOMAN CREEK" NATIONAL ESTUARINE RESEARCH RESERVE
This estuary is nationally protected for its precious resources and unique habitat. It combines the best characteristics of a Great Lake and a river. In fact much of the wildlife along the shore use this as a safe home. There is only one other national estuary in the Great Lakes up by Lake Superior -- 27 others are located along the Atlantic and Pacific coasts.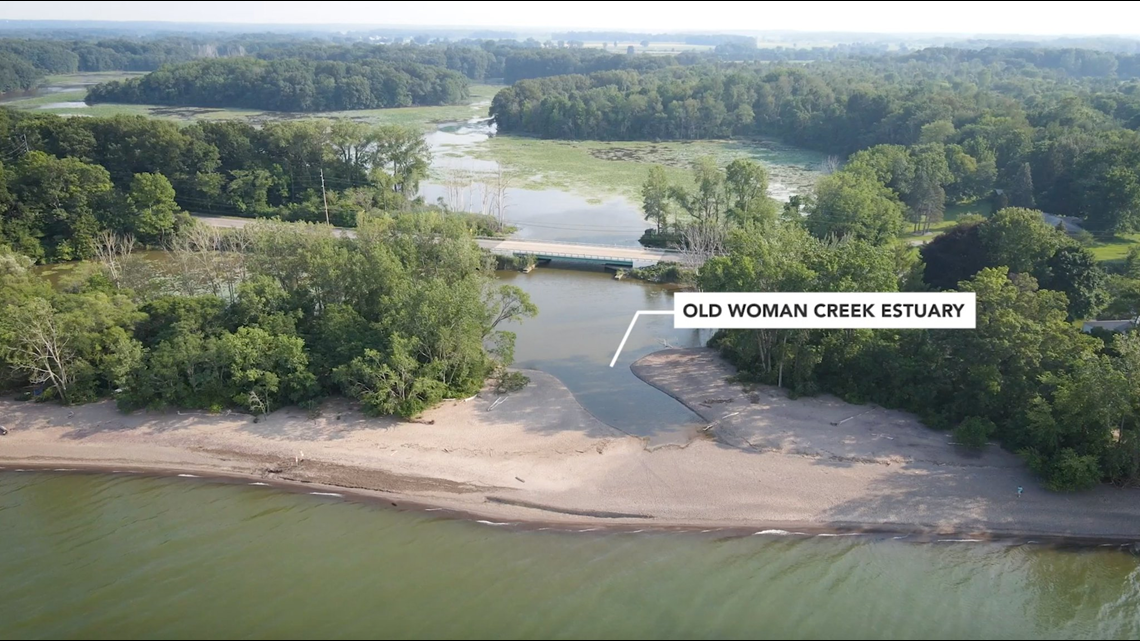 According to the city of Huron, in the 1700s a European settler from Paris came to the area and fell in love with the daughter of the chief of the local Indian tribe. This made the man who she was promised to quite upset, to the point where they tried to kill each other. The daughter gets caught in the conflict and dies, as well as the two men. The next day, her mother was so upset that she drowned herself in this very river. Since then, the local Indian tribe called the river "Minehonto," which means "old woman."
VISIT THE RESERVE AND GO CANOEING
The park offers guided tours by canoe. To reserve your spot, tap HERE.
Matt Standridge, 3News Meteorologist