CLEVELAND — The COVID-19 pandemic has been hard on everyone, but especially for some of our most vulnerable loved ones. While we are starting to see the light, the stress of this last year on our seniors will be felt for years to come. They have been isolated physically, and in many cases, mentally -- two separate parts of the body that really go hand-in-hand.
"There's this statistic out there that loneliness has the same health affects as smoking 15 cigarettes a day," says Beverley Laubert, the state of Ohio's Long-Term Care Ombudsman. "So people are thinking about the psycho-social toll on the isolation, but it really does have a physical toll as well."
Laubert oversees the care of such facilities for our older population. Not only has she seen the toll of the pandemic on the state's residents, but she's experienced it herself when her sister, Kathy, died of COVID-19 earlier last year.
"My sister was 65, she had just retired from working at a hardware store, and was enjoying her grand kids, you just never expect it," she says.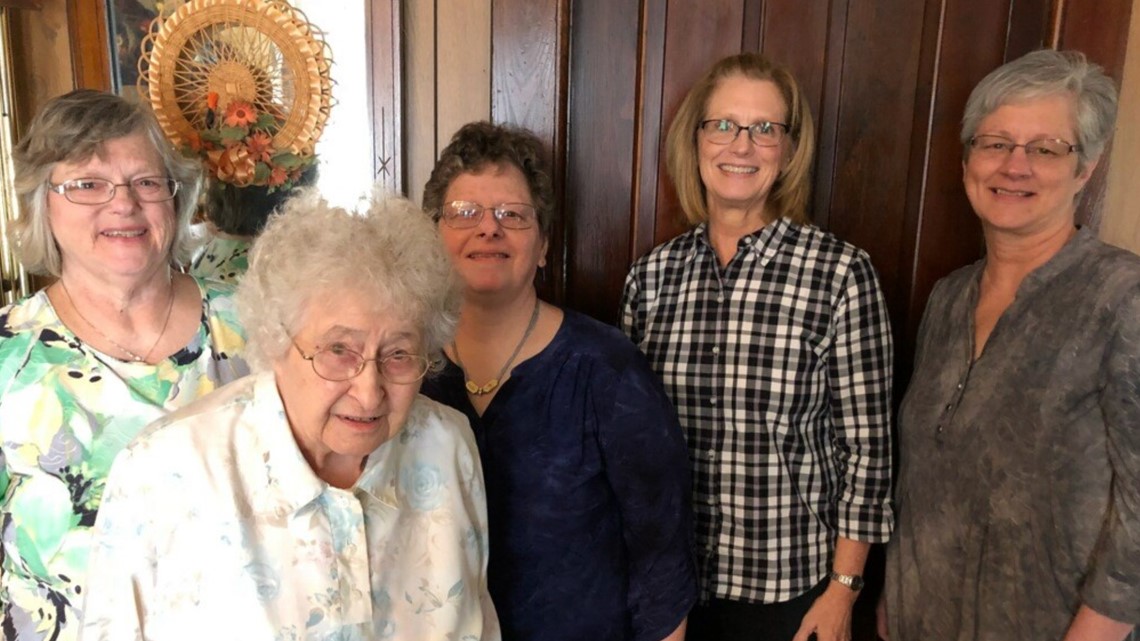 It was hard on the family, but especially for their older great-aunt.
"And so the older adults in our families, like my aunt, was like how can Kathy be gone? So I think that's also been hard for older adults losing younger people in their life, that they didn't really expect to have that happen."
Recent research by the survey-gathering service AmeriSpeak finds nearly half (44%) of older adults report feeling less socially connected since the pandemic began, and more than a quarter (26%) report feeling more lonely or sad. 79% of organizations that serve older adults report that social isolation was a major concern among older adults. Laubert says they see the fallout from that every day.
"When we've had ombudsman going back into facilities, we've gotten reports that residents are just crying with relief to have their advocate back."
The state is now calling on resident councils that oversee regional facilities to look at what changes need to be made to care for residents mental health.
"We're all so focused on the clinical care aspects of the pandemic, that too many times we're forgetting about the human aspects and the need to just sit and talk with someone," Laubert admits. "And we've talked about that in the ombudsman program, the residents just need to see you."
The state also has a 24/7 emotional support call service for those struggling in care facilities. Call 1-800-720-9616 if you know someone who needs help. You can also learn more about the emotional support care provided by visiting the Ohio CareLine website.
You can also learn more abuot the state's long-term care programs, here.