MANSFIELD, Ohio — WARNING: Some of the footage below may be difficult to watch. Viewer discretion is advised.
Mansfield Police Officer Jordan Moore said he began following the car because it matched the description of a suspect who was involved in an earlier shooting. When the driver – now identified as Alexander Maxwell – would not pull over, a chase ensued. That turned into a scuffle, and eventually, Moore fired at Maxwell and shot him.
Most of the incident is not shown on the dashcam video because the officer's car rolled forward, blocking the view. Mansfield officers do not yet wear body cameras.
A witness names Amber Broadus, however, was able to capture the next portion of the shooting on her cell phone, where you can hear six shots being fired. No video has yet surfaced showing Maxwell pulling out a gun, as the department has claimed.
The shooting is now being looked into by the Ohio Bureau of Criminal Investigation. 3News Investigates has also learned that just last year, Moore was suspended for 10 days after the below video was posted on social media showing him dragging a handcuffed teenager.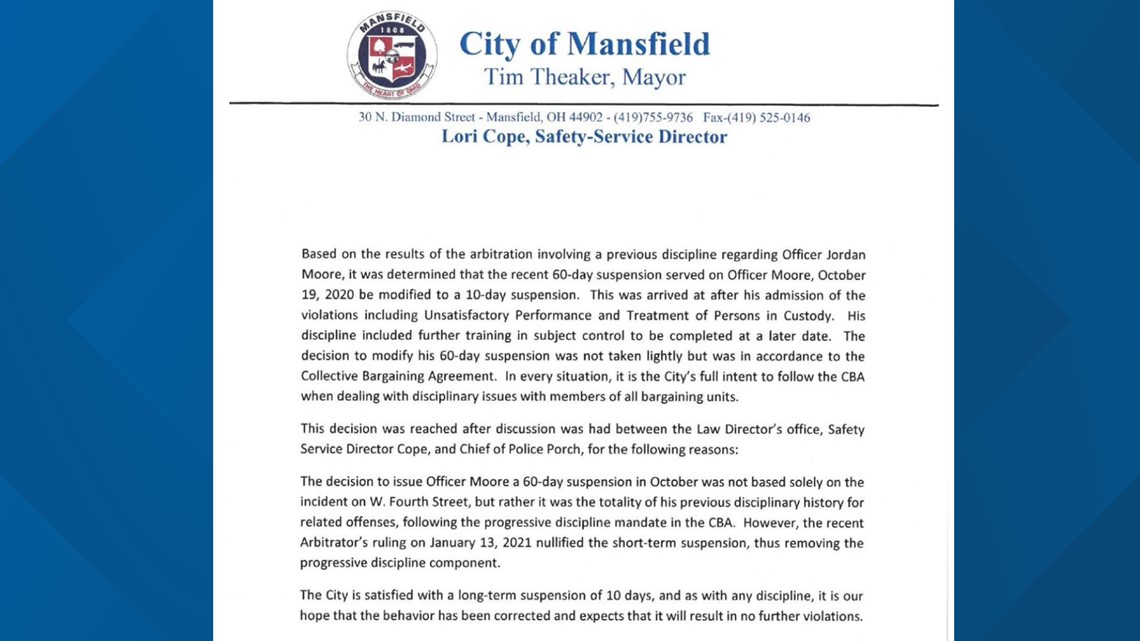 "I think in this particular case, it's safe to say that there's a track record of egregious behavior and dishonesty," Lodema M'Poko, Legal Redress for the NAACP of Mansfield, said. Therefore, we must question with a very skeptical ear and eye what's being told to us as it relates to Officer Jordan Moore."
"Officer Moore was involved in several altercations in the community where his conduct was not the best," Mansfield NAACP President Leonard Dillon added.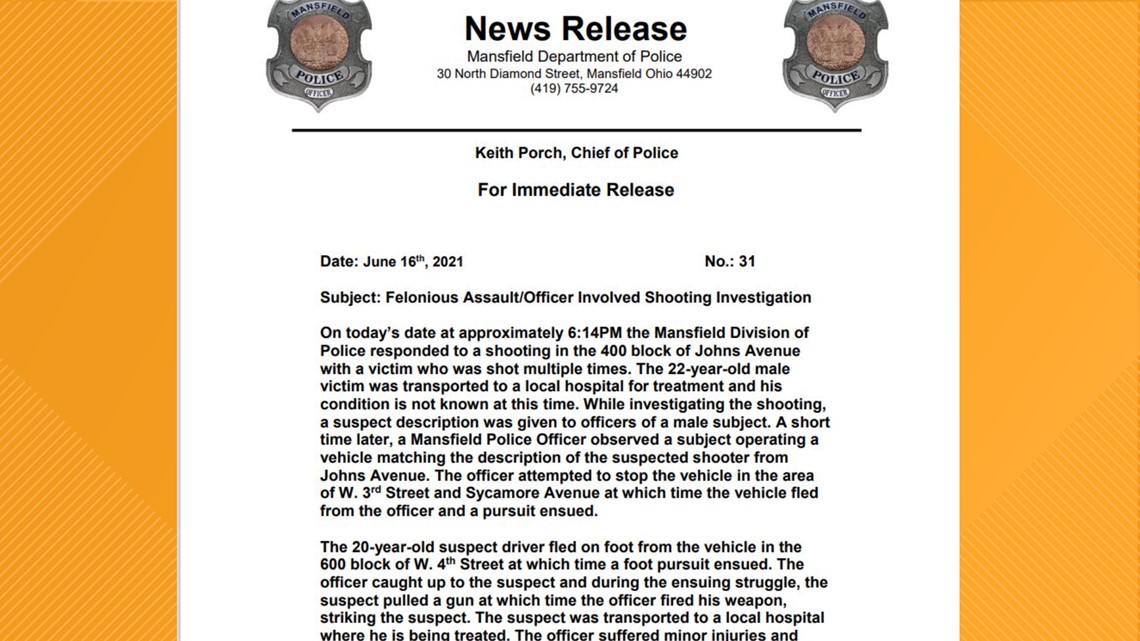 Not only does the NAACP of Mansfield have concerns about Moore's history, but they're also concerned about the initial statement that was released by Mansfield Police, specifically this quote:
"The officer caught up to the suspect and during the ensuing struggle, the suspect pulled a gun at which time the officer fired his weapon, striking the suspect."
Dillon doesn't feel the video fully matches the statement.
"There are some things that need to be looked into further," he said.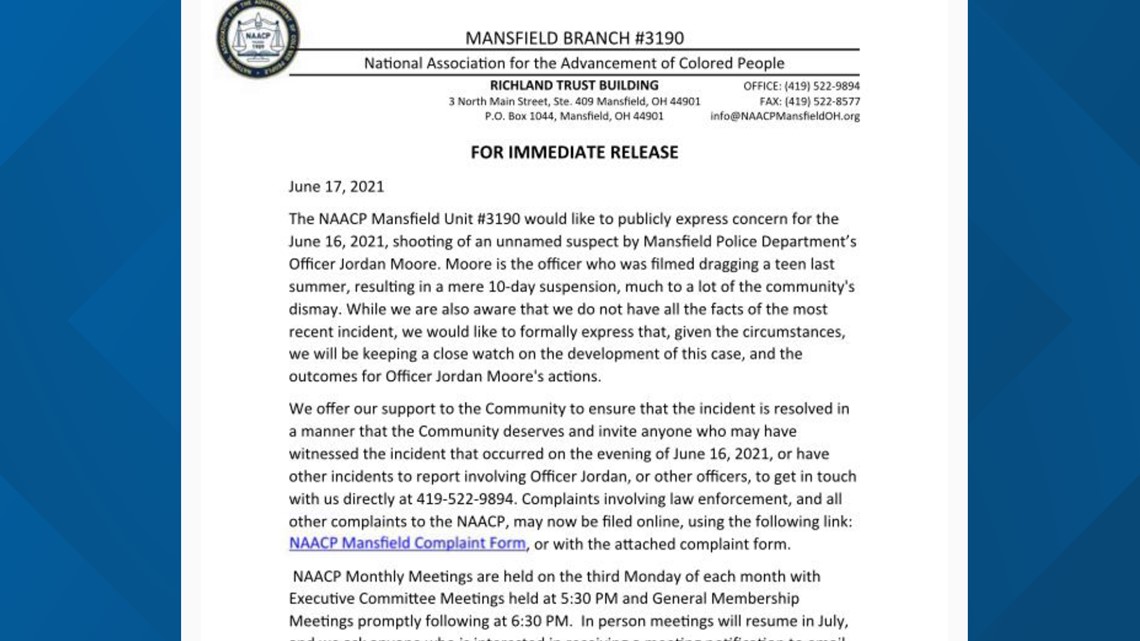 Mansfield police would not comment further as BCI is now handling the investigation. They did say, however, that a firearm was recovered at the scene of the shooting.
As for Alexander Maxwell, he remains hospitalized.