CLEVELAND — At age 26, she's a single mother of three, a sexual assault survivor, and most recently, a cancer patient.
"At the end of March, they told me I needed to start chemo immediately," said Jordan Massey, of Cleveland.
On top of it all, Jordan Massey is in recovery for drug addiction, a surviving symbol of the opioid epidemic that claimed the life of her children's father.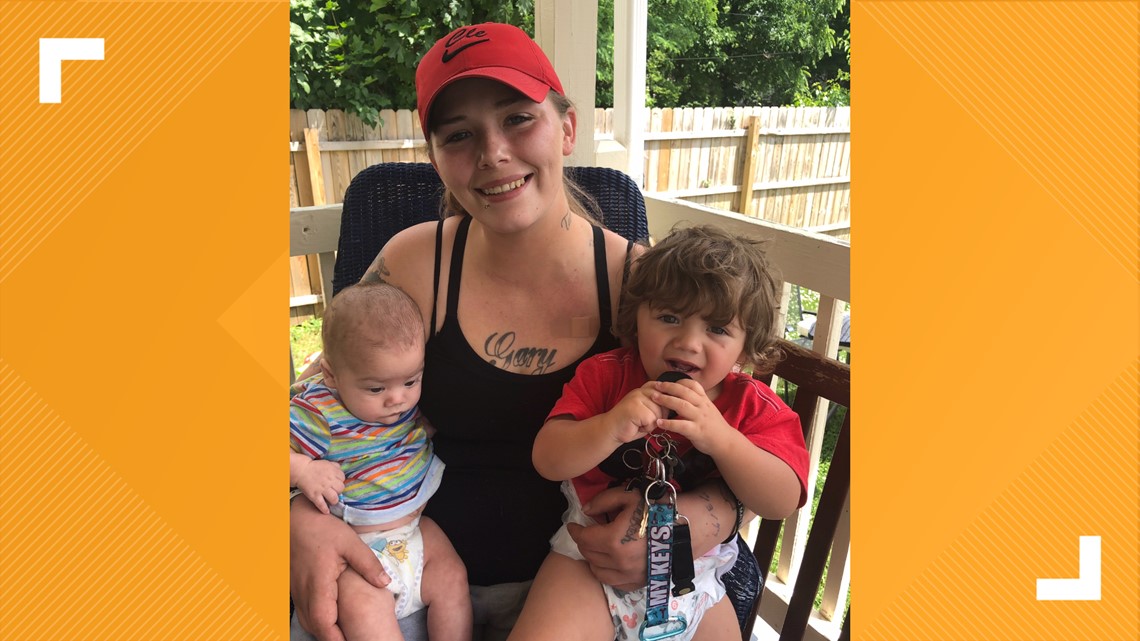 "I've been battling with drugs since the age of 14, but I got heavy on drugs when I was like 16 or 17," said Massey.
Her story checks many of life's boxes.
Except one, and that's quitting.
"I have to make it through this. If I didn't let addiction take me, I'm not gonna let cancer take me out," said Massey.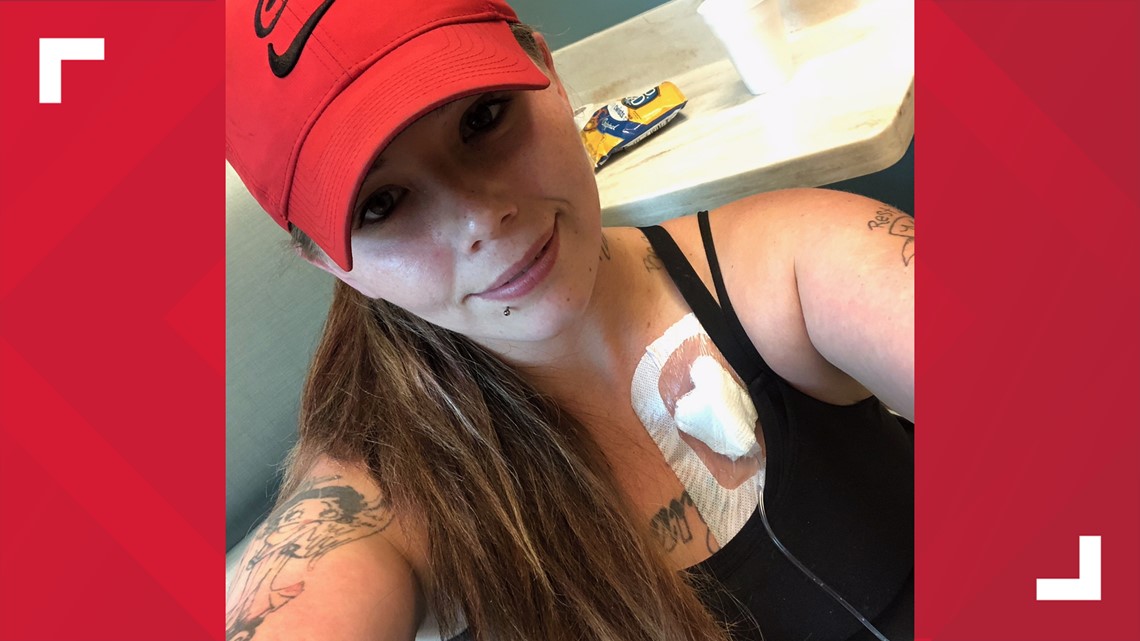 The opioid epidemic that flooded our social media feeds last year has been overshadowed by the COVID-19 pandemic.
It's meant shutdowns, isolation, and anxiety of an unknown virus.
For the vulnerable, we've witnessed a surge of drug-related deaths.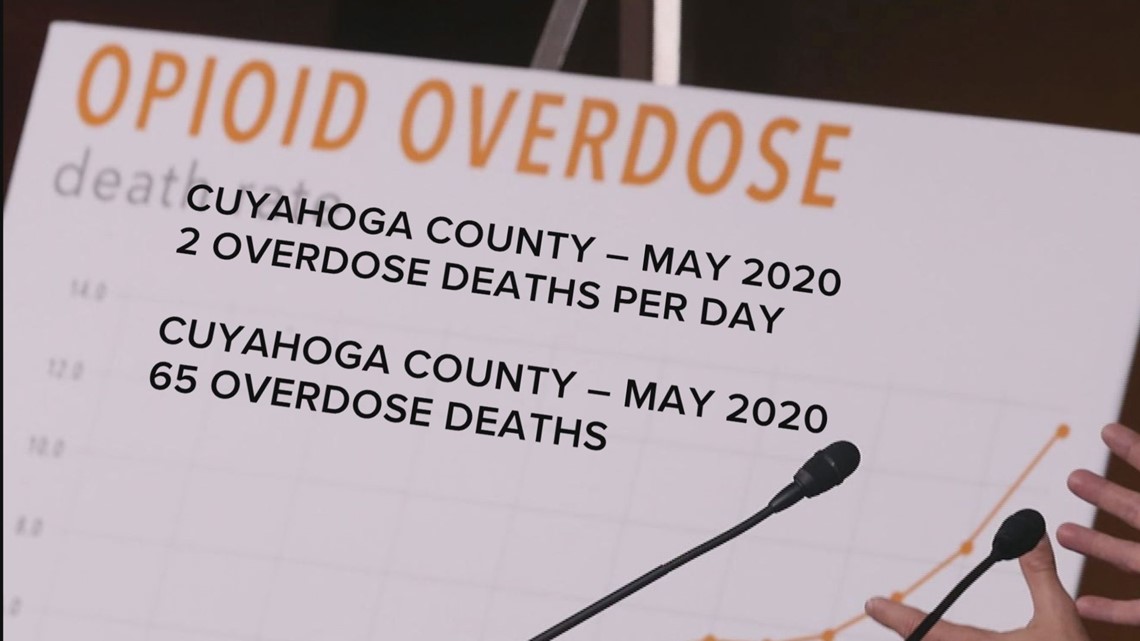 Cuyahoga County declared a health emergency with a spike that saw two overdose deaths per day on average, and 65 overdose deaths just in the month of May.
"What we're seeing now is dramatic upticks," said MacKenzie Phillips, with Thrive Peer Support.
Thrive Peer Support's Warmline takes calls from those struggling with addiction and mental health.
Since the COVID-19 outbreak, they've seen a 30 percent surge in calls -- as many as 13 hundred each week -- and the reason why they've become a 24-hour operation.
"I think it's going to be a rocky few months in terms of what we do see in mental health and substance abuse," said Phillips.
"It's rough, it's really rough," said Michelle Shaffer, a Warmline coordinator.
Michelle Shaffer counsels callers on the agency's Warmline, many who say they're struggling without in-person meetings.
"This is a trigger for them when it's so much anxiety that they want to use to cope, and then they're back using again," said Shaffer.
But Jordan Massey says that won't happen to her because struggling with addiction during a pandemic is just one more obstacle that won't get in her way.
"I'm gonna fight and I'm gonna keep fighting," said Massey.
Thrive Peer Support also tells 3News the Warmline saw a slight bump in calls - around 5 percent - during the unrest around the death of George Floyd. That's on top of the high volume of calls they were already receiving related to COVID-19.
Call the 24-Hour peer-to-peer Warmline operated by Thrive Behavioral Health: 440-886-5950
Call the 24-Hour Suicide Prevention, Mental Health/Addiction Crisis, Information and Referral Hotline operated by FrontLine Service: 216-623-6888
The Alcohol, Drug Addiction and Mental Health Services (ADAMHS) Board of Cuyahoga County is responsible for the planning, funding and monitoring of public mental health and addiction treatment and recovery services delivered to the residents of Cuyahoga County.
More from Rachel Polansky and Phil Trexler: