CLEVELAND — Over the next three Thursdays, 3News Investigates will take you back in time as we look into Cleveland's underworld in the 1970s. Along the way, you'll hear stories never before told from those who lived it.
This is "Bomb City U.S.A.," a true story about organized crime, murder and a fight for control that left everyone dead or behind bars.
First up, we're digging into Cleveland's most infamous criminal, Danny Greene. 3News investigator Rachel Polansky has the first-ever interview with the FBI agent who identified Greene's body.
The year is 1977. Jimmy Carter is sworn into office as the 39th President of the United States. People are lining city streets to watch the first Star Wars movie premiere on the big screen.
In Lyndhurst, Ohio – your typical American suburb just 15 miles east of Cleveland – Danny Greene has just finished a dental appointment to correct a painful loose filling. It's an overcast but calm 60-degree October day. He walks out of the office building and approaches his car.
He knows to be careful. He's a walking target, but today, he isn't careful enough. A bomb hidden inside the car parked next to his explodes. It's an eruption that would rock Cleveland's underworld to its core.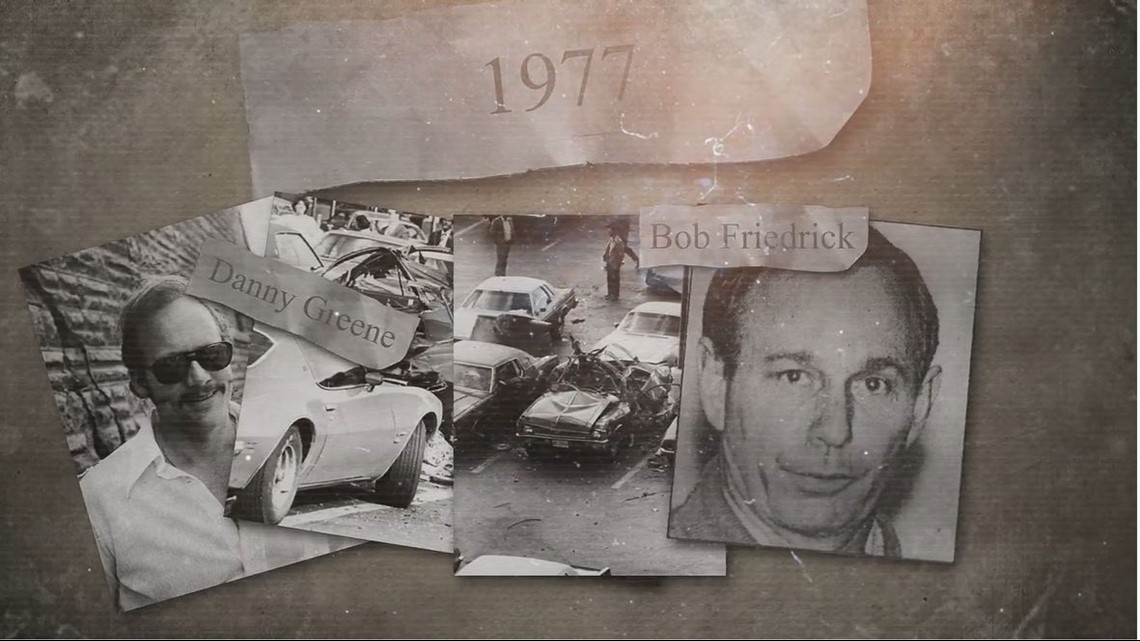 As police start arriving on the scene, a young FBI agent named Bob Frederick gets a call from his supervisor.
"They had identified the plate was registered to Keith Ritson, an associate of Danny Greene, so they figured Keith Ritson had been killed," Friedrick remembered. "When I got there, you have two cars, the bomb car and the victim car, and both were in pieces. There were pieces of body here and there and there was smoke. It was kind of an eerie smell, and people were standing around sort of in shock, not knowing what had happened.
"By that time, they had the body on a gurney or a stretcher, and I said, 'Let me see the body.' He pulled the sheet off the body, and I said, 'That's not Ritson; that's Danny Greene.' So actually, I was the one that identified it was Greene."
When asked what was going through his mind as he looked at Greene's lifeless body, Friedrick says he was thinking of all the bombings that had rocked the city over the last year-plus.
"Greene was a suspect in all of them, so I said, 'They got the guy doing the bombings,'" Friedrick explained. "I mean, I wasn't sad because, there were innocent people who were killed."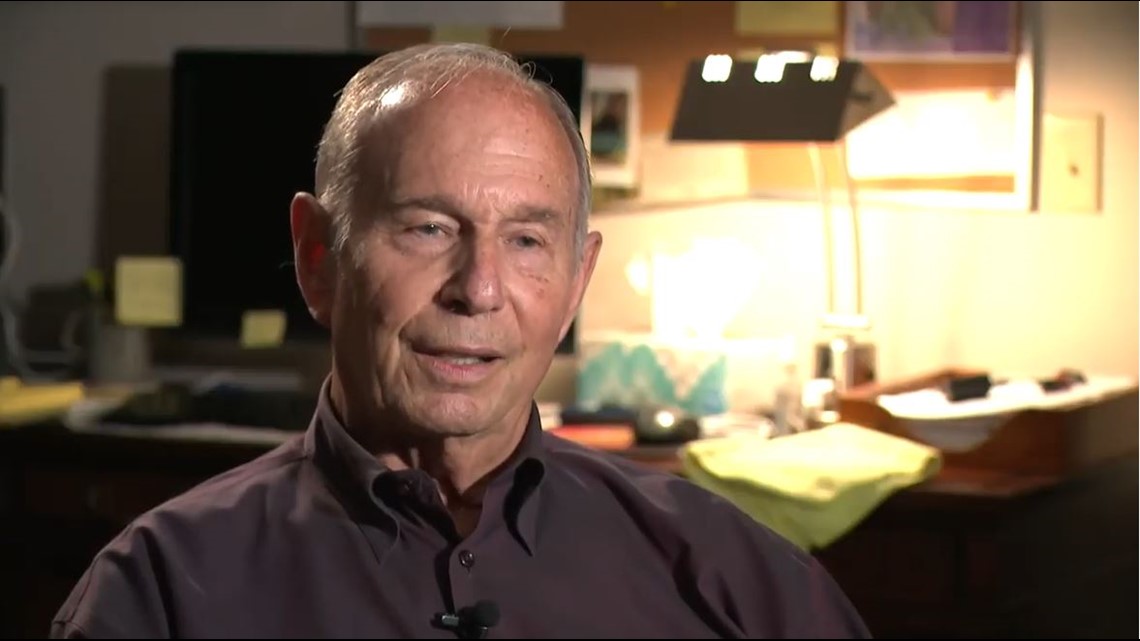 Friedrick is retired now. He's in his 70s, still trim with gray hair, and he is all FBI: quiet, pensive, a little suspicious. It takes a few meetings before he agrees to an interview, and this is the first he has ever given.
Friedrick tells us about the beginning of his career with the FBI. He spent two years doing surveillance on Cleveland's mafia. He shows us a stack of black and white photos he captured. One picture is of James "Jack White" Licavoli, who took over the Cleveland family when former boss Johnny Scalish died without naming a successor. Licavoli is wearing a stained undershirt, sitting next to his underboss, Leo Moceri, in Cleveland's Little Italy.
"If someone wanted to talk with Jack, he'd have to tell Leo Moceri what he wanted to talk about, and if he nodded, they could," Friedrick said.
This is also around the time when Friedrick would meet Licavoli's rival: The Irishman, Danny Greene.
"I talked to him on the streets," Friedrick told us. "One of the things I liked to do was go around and talk to everybody. I went out there. I said, 'You were a Marine, I was Marine.' We talked about Marines. That supersedes everything."
"My first impression? I thought he was funny, he was a character. Then it got to the point I said, 'No, he's a killer. This isn't right.'"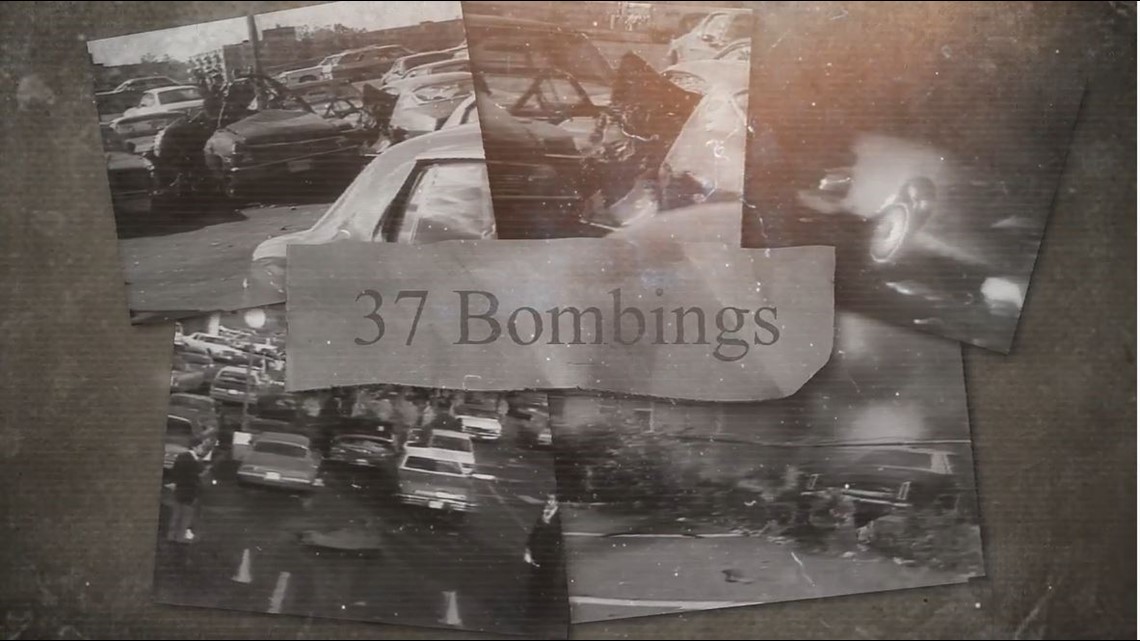 Over a single two-year stretch, there were 37 bombings in Cuyahoga County – 21 of them in the city of Cleveland and 16 in our not-so-peaceful suburbs. The FBI estimates that Danny Greene is involved in three of every four of them.
So who is this guy, and how does he end up on the Italians' hit list?
Those who knew him best say you have to start at the beginning. Three days after Danny Greene was born in the 1930s, his mom suffered from medical complications and passed away. His dad, unable to deal with his wife's untimely death, found solace in a bottle.
Danny spent his first few years in a Catholic orphanage. When he turned 6, his grandfather took him in and they lived in the Collinwood neighborhood on the east side of Cleveland.
"He grew up hustling," said someone who grew up with Greene but did not want to be identified. "It's hard to take the hustle and larceny out of somebody who grew up with nothing. Being an orphan and growing up with the nuns, you tend to grow up rather edgy, tough, slightly mean."
Eventually, Greene dropped out of high school and joined the Marines. When he returned home, he worked on the Cleveland docks as a union longshoreman, and he found success. He became a labor organizer and worked his way up to president.
But his reign as their leader did not last long. John Baker, the current International Longshoremen's Association (ILA) Great Lakes District president, tells 3News Greene was forced to resign after he was caught stealing money.
"He says, 'I need your vote of confidence at the meeting,'" Baker remembered. "I told him I couldn't do it. He walked away mad. of course, and he came to the meeting. I didn't give him the vote of confidence, so he left mad. Everyone told him to get out, so he left."
In defeat, Danny Greene's thirst for power only grew stronger. He built a relationship with Shondor Birns, a Jewish mobster and one of Cleveland's most notorious racketeers. Because Birns wasn't Italian, he couldn't become a "made" man, or an official member of the Cleveland mafia, but that didn't stop him from working closely with them.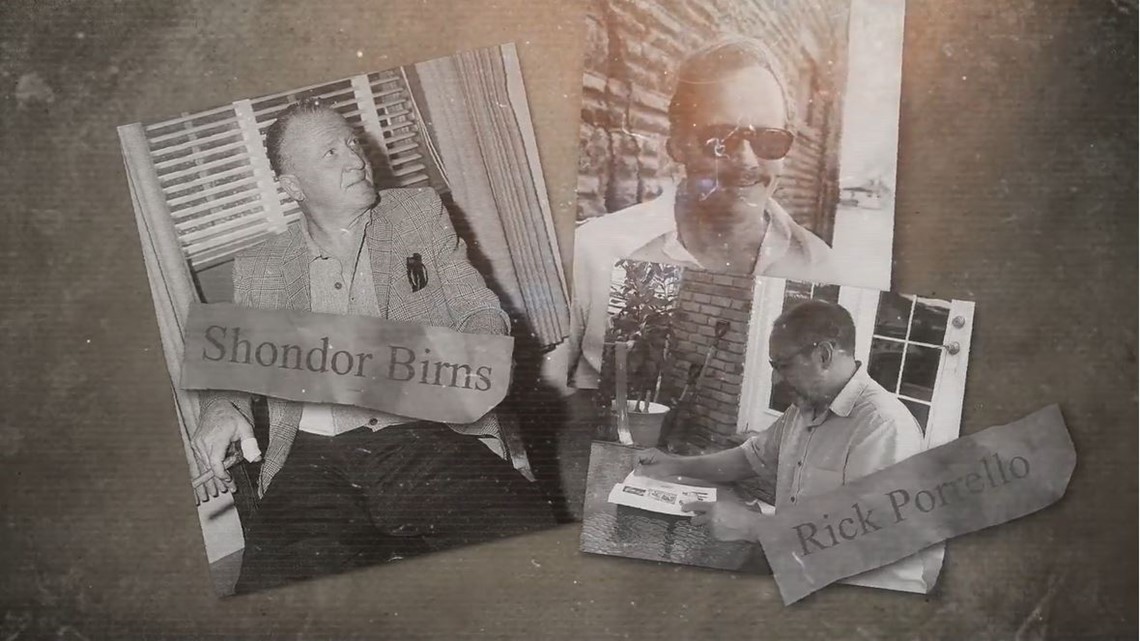 Author Rick Porrello says, at first, Greene was Birns' enforcer.
"He was responsible for the heavy work, intimidating people, maybe throwing a stick of dynamite to get someone to go along with what Shondor Birns was doing," Porrello, author of "Bombs, Bullets, and Bribes: The true story of notorious Jewish mobster Alex Shondor Birns," said.
Later, Birns would have Greene run his bootlegging business while he was serving time behind bars. It wasn't until Birns was released from prison that their business relationship began to sour.
"They blamed each other for the loss of this money and started going after each other," Porrello explained.
They settled their disputes in an unusual way: Bombs, specifically car bombs, became the weapon of choice.
"I think the enforcers and hit men liked the idea of bombs because [of] not having to get to close to their targets," Porrello said. "Some also mistakenly thought that all of the evidence would be destroyed in the explosion."
And that's probably what Greene thought in March 1975 – when Shondor Birns was out drinking at a go-go joint on Cleveland's west side.
"Holy Saturday, the Saturday before Easter Sunday, at West 25th and Detroit, Shondor Birns was killed in a car bombing," Porrello said.
The explosion was so violent, Shondor Birns was blown in half. Danny Greene had declared war on the Italians, and the city of Cleveland was just starting to earn its nickname: "Bomb City U.S.A."
Less than a month after Birns was killed, an explosion rocked Collinwood, this time at Danny Greene's own apartment with him and his girlfriend inside.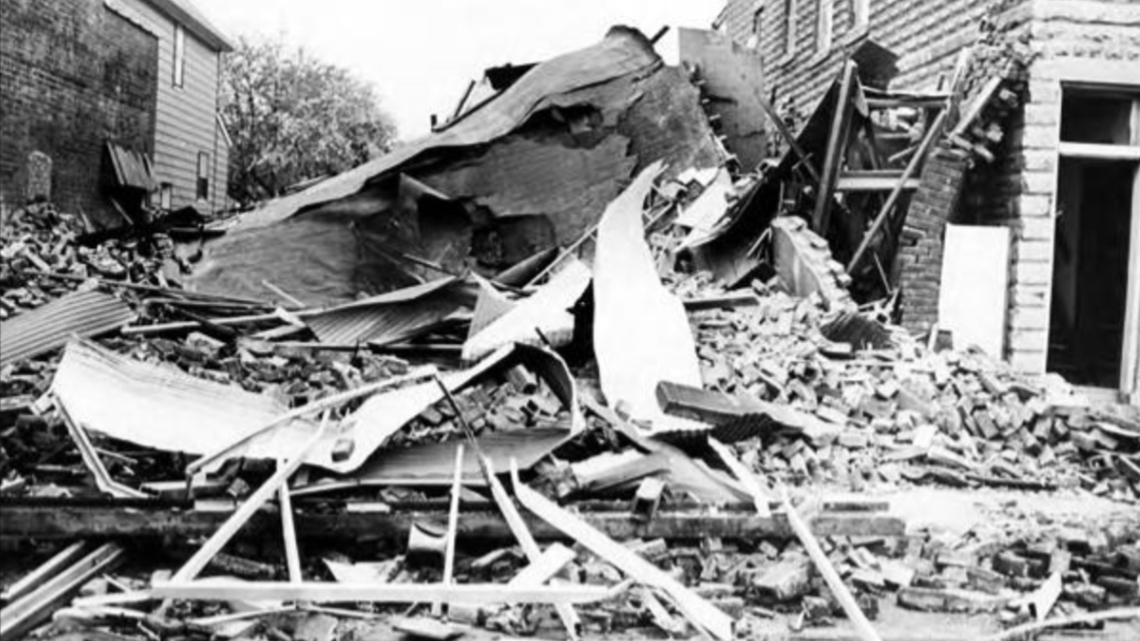 "There were two significantly sized bombs placed next to his apartment building in the Collinwood neighborhood," Porello detailed. "Only one went off and the building was just about destroyed. Danny Greene and his young girlfriend walked away unscathed."
But as we know from "Scarface," every dog has his day, and eventually, Greene's Irish luck would run out on Oct. 6, 1977.
But Greene's murder is not how the story ends. A witness emerged – a sketch artist who also happened to be the daughter of a suburban police officer.
"She sees these two guys in this car, one in the front seat, one in the back seat," Friedrick said. "[Ray] Ferritto is driving, Carrabbia is in the back. She thinks this is unusual. She turns and follows them. Debbie Spoth was her name. She's got a lot of guts, this girl.
"She pulls up alongside the getaway car and looks at them and just falls back, and then she sketches. She takes that sketch to her father, who is a police officer in Berea. Her father gives that sketch to Cleveland Intelligence, to Andy Vanyo. Vanyo looks at that sketch and says, 'That's Ray Ferritto.'"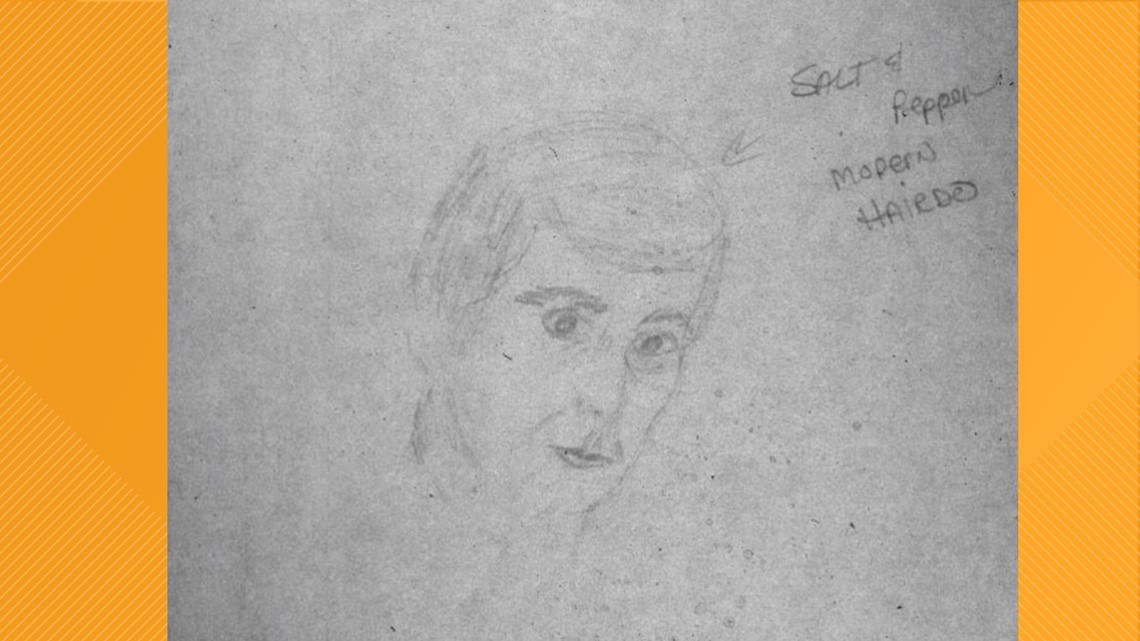 That sketch alone wasn't enough to lead to a conviction, but it wouldn't matter, because Friedrick and his partner were about to find their own pot of gold.
"I got the registration stickers for both cars, the bomb car and the getaway car," the former agent recalled. "All of a sudden, it hit me: The renewal sticker had the same number sequence.
"I about jumped out of my seat. We went down to the BMV and they said, 'Yeah, both must've been registered at the same time, by the same guy."
It meant the bomb car and the getaway car were connected. A few weeks later, Greene's killer, Ray Ferritto, would talk. That confession would cause a ripple effect on organized crime in Cleveland -- and across the United States.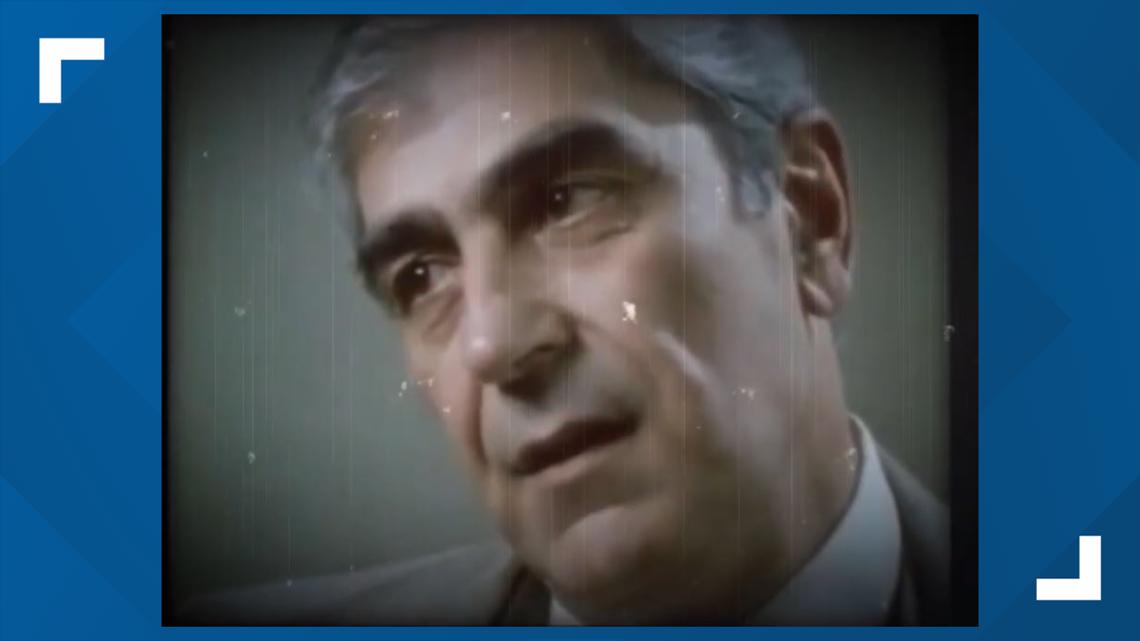 'Bomb City, U.S.A.: The Hit Man Flips' airs next Thursday, May 13, at 11 p.m. on 3News.