EAST CLEVELAND, Ohio -- Firefighters and police are investigating after five homes caught fire early Wednesday morning.
The blaze began at a home on E. 125th Street around 12:30 a.m. before quickly spreading and sending flames into the night sky.
Four total homes in a row were engulfed, two are at a total loss -- both collapsing. Cleveland Fire officials say embers flew and a fifth home nearby caught fire.
This area is only blocks away from the deadly house explosion that rocked East Cleveland on Sunday.
The cause is not clear at this time, and there were no reported injuries.
See photos from the scene:
PHOTOS | Flames engulf 5 East Cleveland homes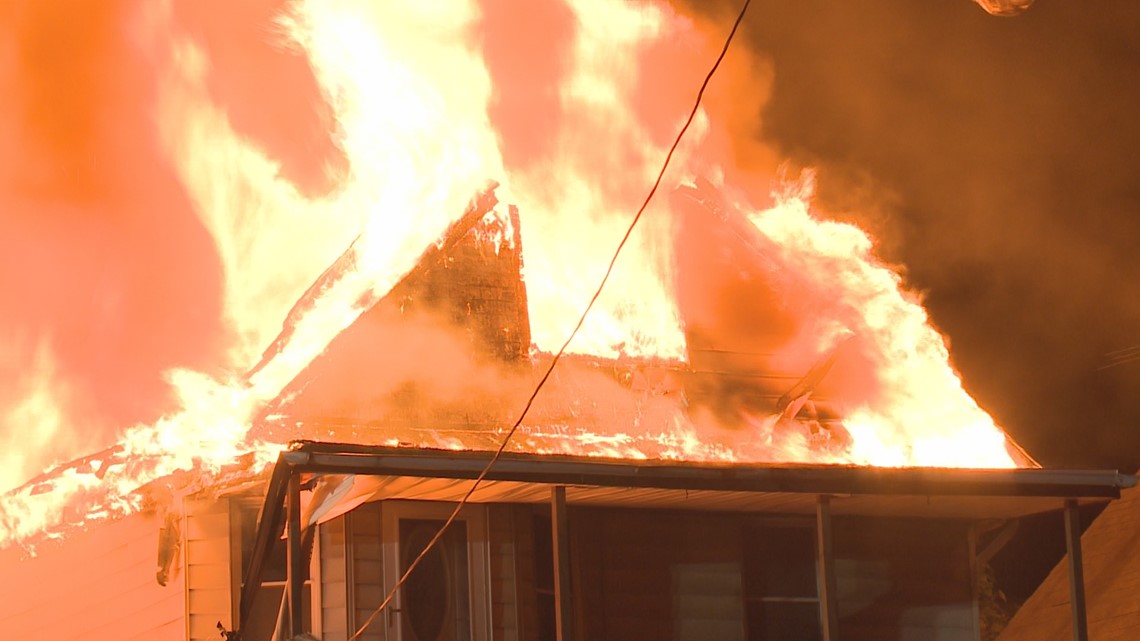 Cleveland Fire officials said water pressure was a major issue in their efforts to extinguish the flames.
On Tuesday, two kids were detained after two homes caught fire on the city's east side.
It's not clear if any of these incidents are related.