BAINBRIDGE, Ohio — Geauga Lake amusement park has been long gone from Aurora for more than 15 years, but suddenly, there's an opportunity to own a piece of its history.
Kim Morley, owner of Blazing Auctions in Chagrin Falls, also owns the front car of Geauga Lake's Double Loop coaster. It was always meant to stay in the family, but Kim's personal connection to Alzheimer's disease told her otherwise.
Now, the car will go up for auction at the Anna Maria Charity Car Show at Anna Maria of Aurora. All the proceeds will benefit the Alzheimer's Association.
"We decided to donate 100% of the proceeds to the event itself, and that's through Anna Maria with the Alzheimer's Association," Kim said. "Whoever gets it hopefully has a good connection to it. I want to keep it kind of where it has a heart."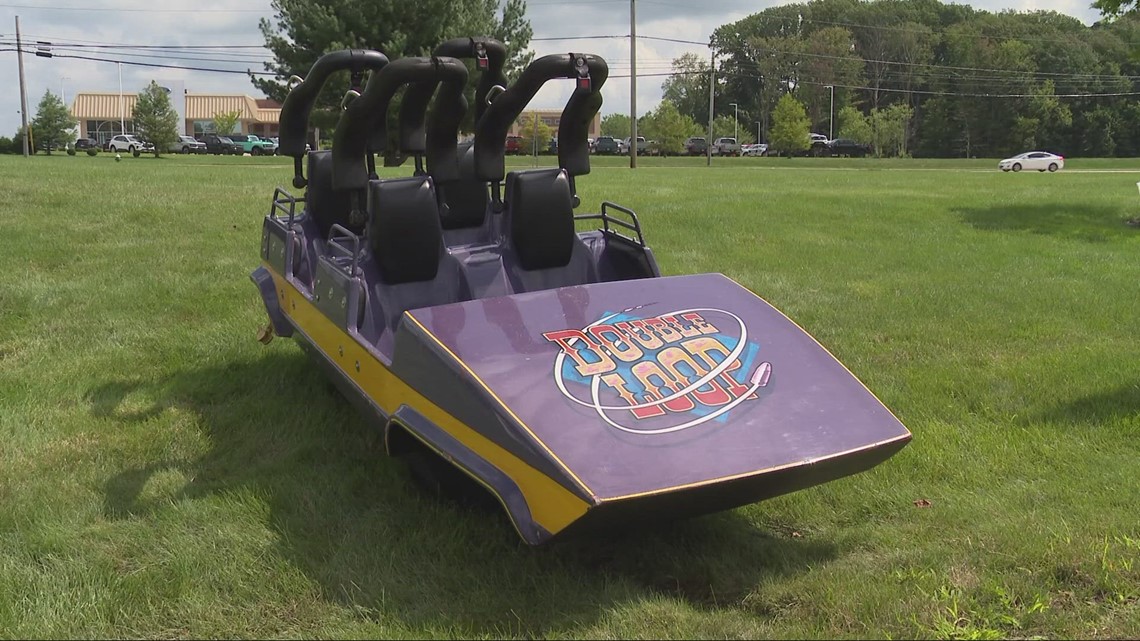 But it's the heart of Blazing Auctions that car show organizers appreciate.
"It's fantastic, and I'm getting so much feedback from the community, how excited they are, because this coaster was across the street, you know, at one point in time," Evan Webster, community relations director for Anna Maria of Aurora, told 3News.
The winning bid helps the Alzheimer's Association with their biggest fundraiser: the walk for a cure.
"Money from the walk goes to supporting research to end Alzheimer's," Mary Ertle, program director for the Cleveland and Greater East Ohio chapters of the Alzheimer's Association, said. "That's the ultimate goal is a cure, but in the meantime, providing care and support services for people that are facing the disease.
"It's such an amazing gift that they're willing to part with this, you know, special piece of nostalgia and the Cleveland area to give it to a good cause. It means so much to us."
If you want to place a bid on the Double Loop coaster, click HERE. If you want to go to the Anna Maria Charity Car Show, click HERE. And to learn more about the Alzheimer's Association of Greater Cleveland, click HERE.