CLEVELAND — My daughter, Christen, is an excellent student who happens to have a learning disability. She can understand everything read to her, but cannot read at her grade level on her own.
Her fourth grade Intervention Specialist this past year was Jackie Hatch, who says she knew she could help Christen succeed.
"I knew there was this pretty big reading deficit, and I knew the programs I wanted to do with her," Mrs. Hatch recalled when we recently caught up at the Nordonia Hills Branch Library.
Mrs. Hatch spent the last year working one-on-one with Christen throughout this unusual pandemic school year -- both online and in-person, helping to fill in the gaps where my daughter struggled academically.
It was clear Christen connected with Mrs. Hatch immediately.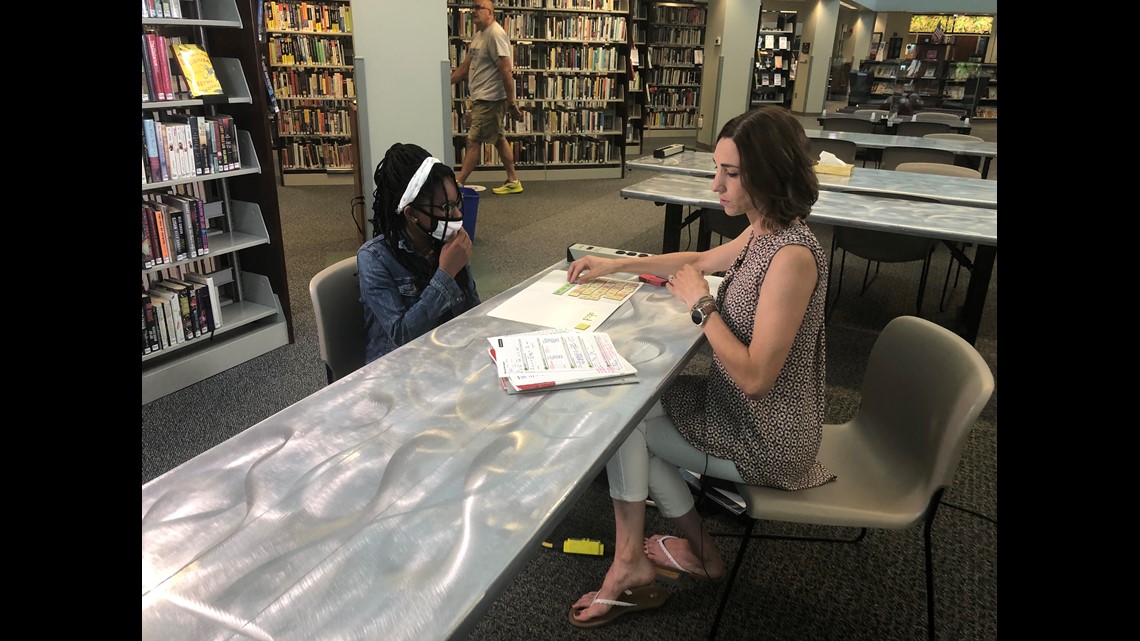 "I love working with Mrs. Hatch... because she's fun," Christen said with a smile that couldn't be hidden by her mask. "And she's an amazing teacher," she added.
And thanks to support from Mrs. Hatch, Christen even took home multiple academic and character awards at the end of the school year -- including a top award that went to one female and one male student in the building's entire fourth grade class.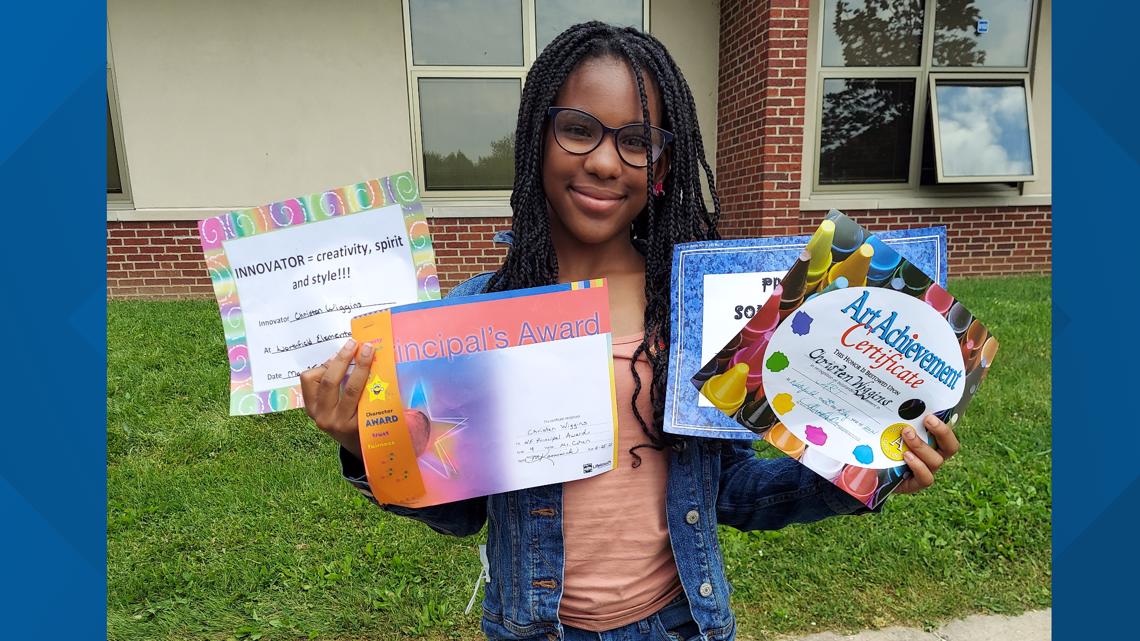 "I was really proud that she had earned that," Mrs. Hatch told me.
And Mrs. Hatch was right there to capture Christen's elated reaction to being rewarded for her success in school.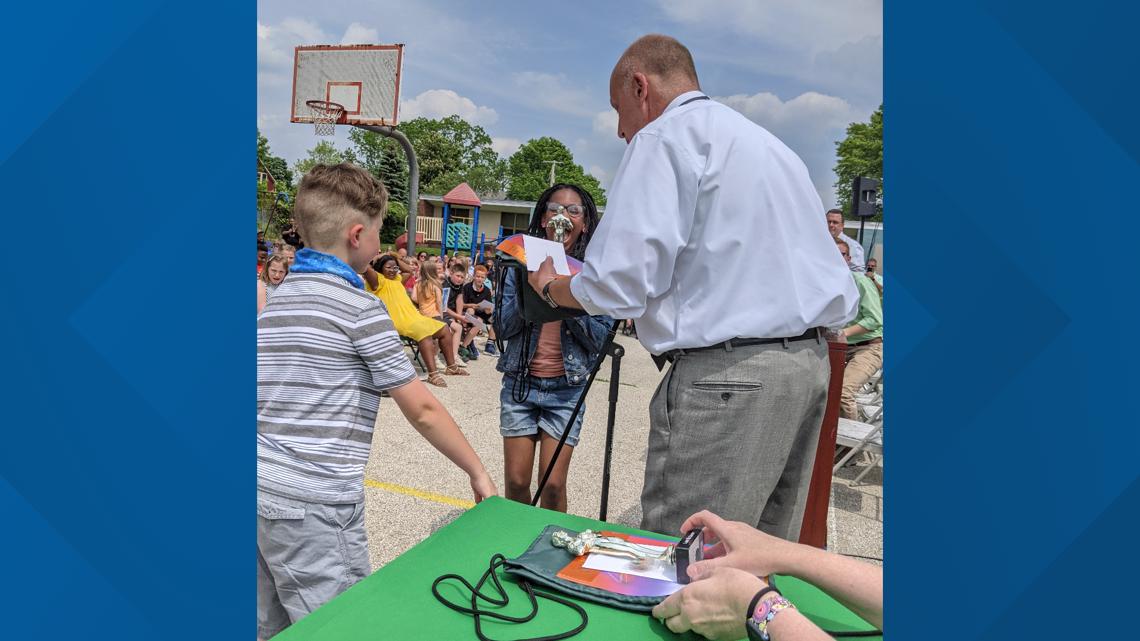 In May, Christen's time with Mrs. Hatch was slated to end as she prepares to attend a new school next fall. But the dedicated teacher knows my daughter needs more intervention to help reach her academic goals.
"I was kind of bummed at the end of the year because I only had her for one year," Mrs. Hatch told me. "And deep in my heart, I know the program that she needs. I don't feel like I'm done."
So, she's volunteering to tutor Christen over the summer at no cost to my family.
"I'm grateful for that, how she would do all that stuff for me," Christen said, echoing how grateful our whole family feels to Mrs. Hatch.
And now it's Mrs. Hatch's turn to be honored for her outstanding work. We wanted to thank her with a special engraved gold picture frame, which represents her gold-medal spirit.
So thank you to Mrs. Hatch for going for the "gold" when it comes to teaching my daughter. You and Christen are a real fabulous team!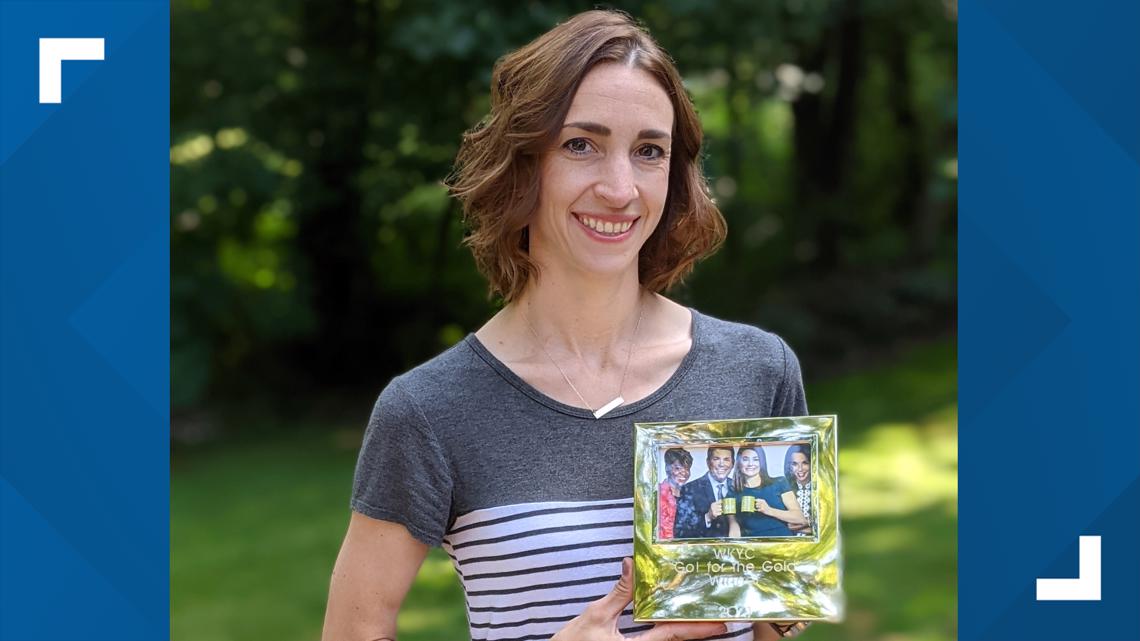 Editor's note: The video in the player above is from a story published on Dec. 31, 2020.