WICKLIFFE, Ohio — Two teenagers are facing multiple charges after hiding out at the headquarters of the Lubrizol Corporation in Wickliffe on early Tuesday morning.
According to a Facebook post by the Wickliffe Police Department, the incident began at around 12:20 a.m., as Euclid police were following a vehicle on Lakeland Blvd. near Lloyd Road. The occupants of the car had reportedly been stealing items from other vehicles in Euclid.
The vehicle tried to turn into Lubrizol, located on Lakeland Blvd, when the two teens fled from the car on foot and went over a fence onto the company's property. The car rolled back onto Lakeland and came to a stop on a curb.
Wickliffe police helped set up a perimeter around the Lubrizol complex, while Eastlake's K9 team and Euclid's drone team joined the search. An alarm in one of the Lubrizol buildings went off, leading to a search by the K9 squad.
Two 15-year-olds were found hiding under a desk in an office area, one of them were bitten by Eastlake's K9 Axel when discovered.
Meanwhile, police discovered an airsoft pistol nearly identical to a real firearm on the ground where the two teens jumped the fence.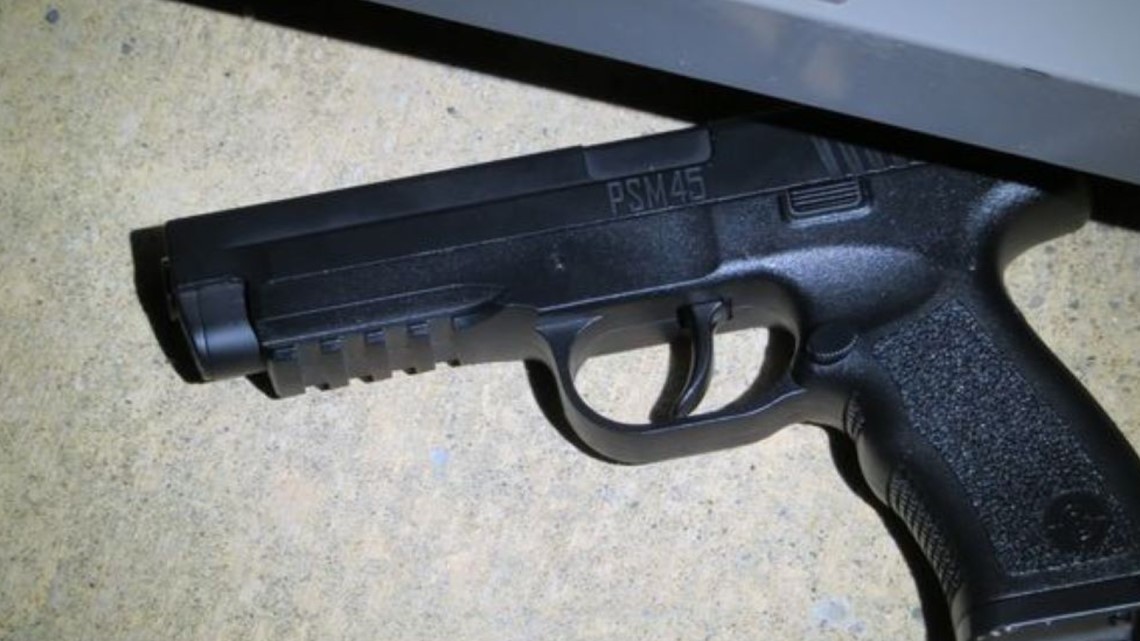 Wickliffe police say the teen suspects, one from Euclid and one from Cleveland, will be charged with burglary, criminal trespass, and curfew violation in Lake County Juvenile Court.
Charges will be forthcoming by the Euclid Police Department as well.