SHELBY, Ohio — A Sunday night tornado surprised the City of Shelby, Sharon Township and Jackson Township in Richland County.
"Our assessment was it was missing us as we were watching that line of thunderstorms, and the next thing we knew, that second line kind of snuck up on us," Shelby Police Chief Lance Combs said.
Thirty structures were damaged or destroyed, and it could have been a lot worse.
Combs said the tornado nearly missed a neighborhood by half a mile.
PHOTOS | A look at the aftermath of tornado damage in Shelby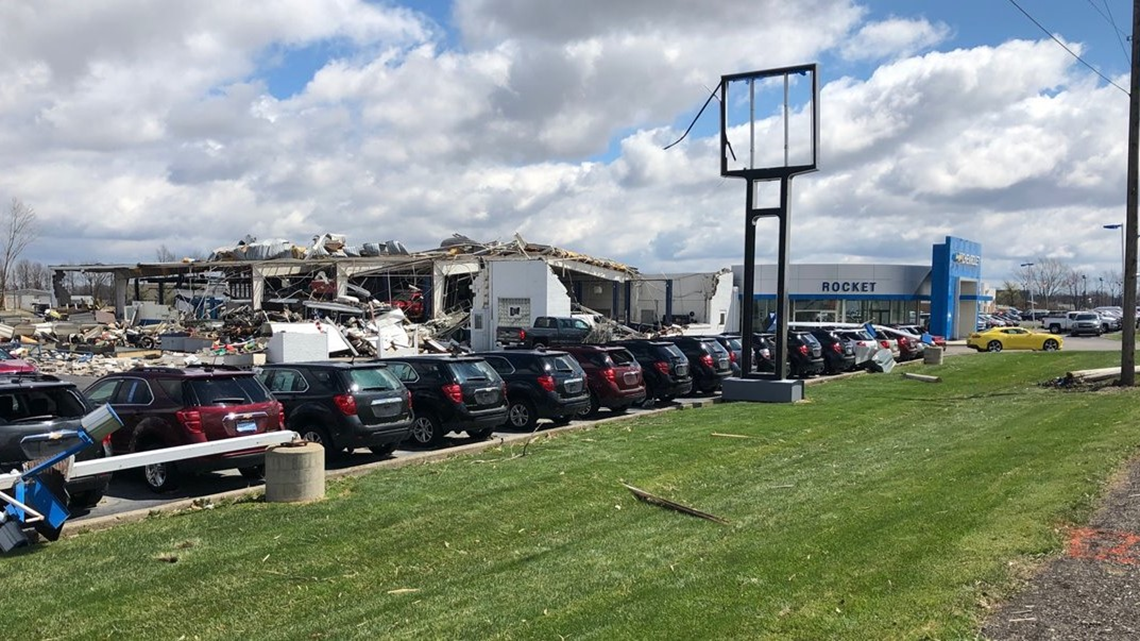 "It tore some of the siding, knocked two of my doors off. It picked up a building behind, just completely lost it," witness Dick Freibel said.
Six people were hurt however their injuries were not life-threatening.
On the business end, the worst damage was to two car dealerships, a Drug Mart, and a company called Carton Service.
On Monday, downed power lines still made many roads impassable, as neighbors stepped up to help.
RELATED: Shelby Police Chief addresses tornado siren concerns: 'If there are problems, they fall on my shoulders'
RELATED: Raw video: Tornado tears through Richland County
Angie Henke runs a non-profit for the homeless called "Reaching Out" and was moved by what she saw.
"Devastation, sadness," she said.
Teaming up with others, she handed donations to the newly homeless, as a church provided meals for first responders.
"We're just hoping to give them a little bit of hope and a little bit of strength as they're trying to help us put our town back together," said James Robinson, First United Presbyterian Church.
The Shelby community is no stranger to bad weather. It went through a destructive line of storms in 2013 and a tornado in 2007.