ROOTSTOWN, Ohio — The fallout over the resignation of Rootstown High School's football coach continued Monday night at a heated school board meeting, during which the board accepted the abrupt resignations of two board members.
Steven Vasbinder and Scott Krieger both stepped down, effective immediately. Board President Amanda Waesch said neither gave a specific reason why.
Criticism and pressure from the community have intensified for the resignations of board members and Superintendent Andrew Hawkins over decisions that led to the resignation of football coach Troy Spiker. Hawkins oversaw the reinstatement of a white football player who was kicked off the team for alleged repeated use of racial slurs. Spiker, who had levied the discipline of the player only to see it reversed, quit in frustration after just two games.
"Sometimes good people with good intentions make bad mistakes," declared one Rootstown resident during public comments at Monday night's school board meeting. "To do what's right, even when it's hard. That's leadership," declared another.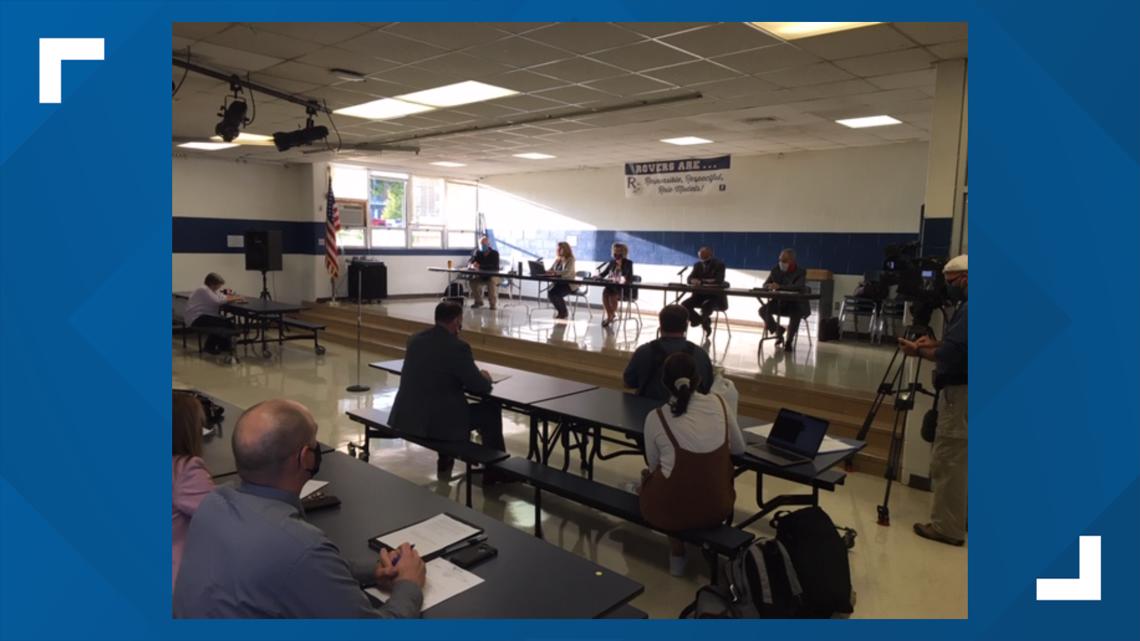 But not everyone at the meeting called for Hawkins' resignation.
"For someone to declare that he's a racist? Well I'm going to stand here as an African-American person to tell you that that is absolutely not true," said a woman who claimed to have known Hawkins for years.
When asked whether he would consider resigning, Hawkins told 3News he would not.
"I want to be a part of the solution," he said, but would not elaborate on what that solution could be, citing an investigation by the district.
Waesch announced an internal investigation will now be handled by third-party independent overseers, but would not give details on who would be investigating nor what it would cost taxpayers.