CLEVELAND — A new walkway is coming to North Coast Harbor in Cleveland.
According to the iconic Northeast Ohio location, development and construction is currently underway for a pedestrian bridge that will allow freer access to the various establishments that surround the harbor, including the Rock and Roll Hall of Fame and the Great Lakes Science Center.
"With a 2021 Summer projected completion date, we are excited for the new programming opportunities the pedestrian bridge will bring to Voinovich Park and our harbor stakeholders," North Coast Harbor says on its website. "Closing the gap to accessible parking and creating a second ingress/egress point for events, the new bridge addresses many safety and connectivity issues our district experienced in programming the 4 acre park."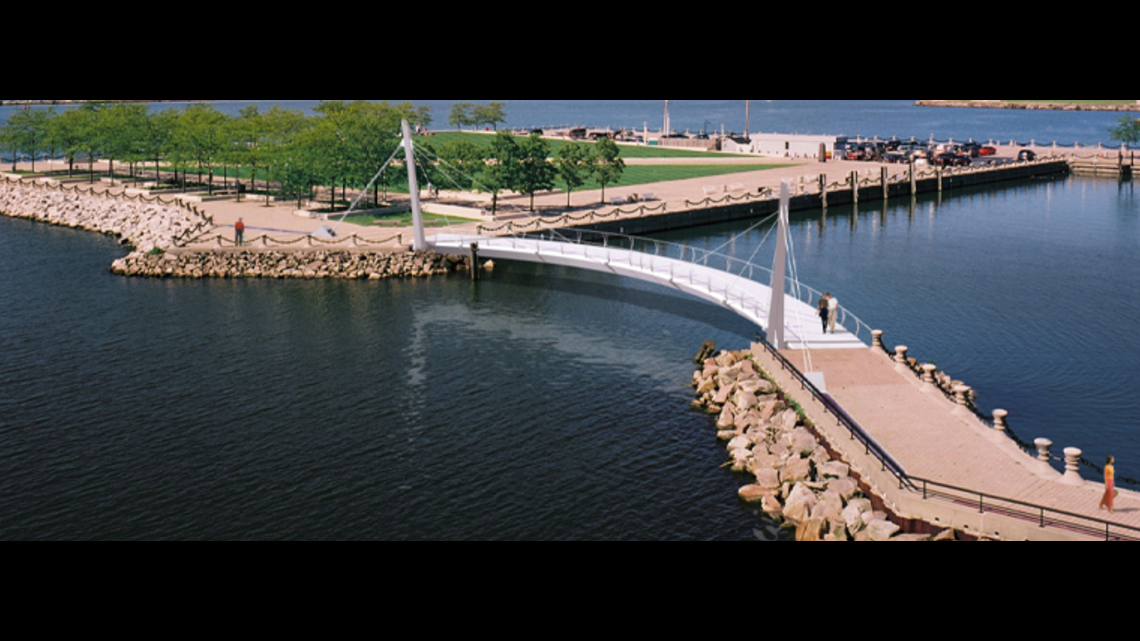 According to the Ohio Department of Transportation (ODOT), the project was originally slated to begin in the summer of 2019 and wrap up construction in the fall of 2020. ODOT says the pedestrian bridge will cost an estimated $12.3 million once it is finished.
The North Coast Harbor is looking to return to a sense of normalcy this year, after a difficult 2020 due to the COVID-19 pandemic.
On its website, the location says that it plans to hold events such as weekly yoga and running clubs, as well as Christmas in July, beginning this summer.