MILAN, Ohio — A heartfelt tribute to late Navy Corpsman Maxton Soviak was part of Milan Edison High School's Friday night high school football matchup against the Norwalk Truckers.
Just before kickoff, four jets flew over the stadium in a missing man formation, with a moment of silence in honor of Soviak's life and service to the country. The Chargers also wore decals in tribute.
"Everything that has happened with Max and his family has shown our school's pride in Edison and the idea that we can rally around our own," Edison athletic director Nick Wenzel said. "Coming together is the biggest impact that this situation has had on not only our school but our football team and the community around us."
In the south end zone, the stadium featured 13 empty chairs representing those soldiers who lost their lives in the Kabul attacks. Soviak's chair will sat in the middle of the 13 with his football jersey, wrestling singlet, and tuba on display, representing all the activities he was involved with during his time at Edison. There was also a Navy Hospital Corpsman Flag on his seat.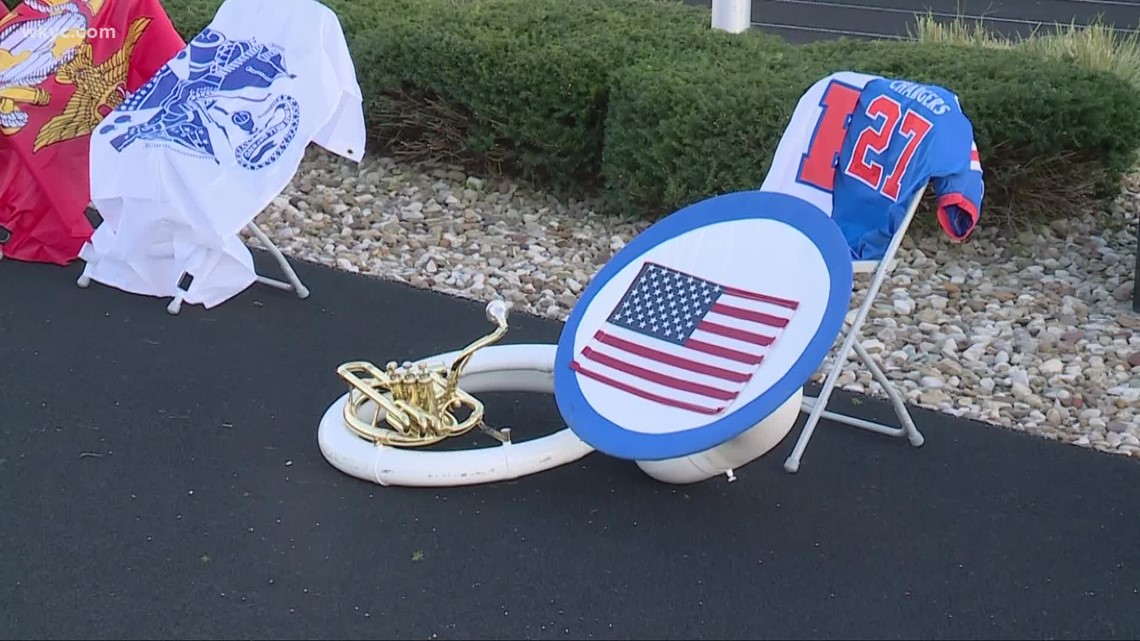 For the remainder of the season, Soviak's presence on the field will not be forgotten. The Chargers will have a 27-hash painted in orange, representing the number Soviak wore at Edison.
It was an emotional and memorable evening, but unfortunately, the Chargers could not cap it with a victory, losing to Norwalk 20-13.
Calling hours for Soviak will take place this Sunday from 10 a.m.-8 p.m. at the Edison High School Field House. Soviak was a football player and state champion wrestler at Edison High School before graduating in 2017. He served as a medic in the U.S. Navy and planned for a career in the military.
Funeral Services will be held at 11 a.m. on Monday, September 13 at Edison Charger Stadium. A private burial will follow.