FAIRFIELD, Ohio — Renewing and registering your vehicle in Ohio is about to become a whole lot easier.
On Wednesday, Lt. Governor Jon Husted, Director of InnovateOhio, and Ohio Bureau of Motor Vehicles (BMV) Registrar Charlie Norman unveiled new BMV kiosks across the state that will allow drivers to DIY their vehicle's renewal and registration.
"InnovateOhio's goal is to change the culture of state government so that every service is designed with the customer in mind," said Lt. Governor Husted. "The service announced today offers a convenient way for Ohioans to quickly and easily renew their vehicle registration so they can continue on with the rest of their day."
Nine self-service kiosks have been installed across the state, including one in Northeast Ohio. Drivers in the area can visit the Deputy Registrar on Court Street in Medina to renew and register their vehicle without the hassle of heading into a BMV location.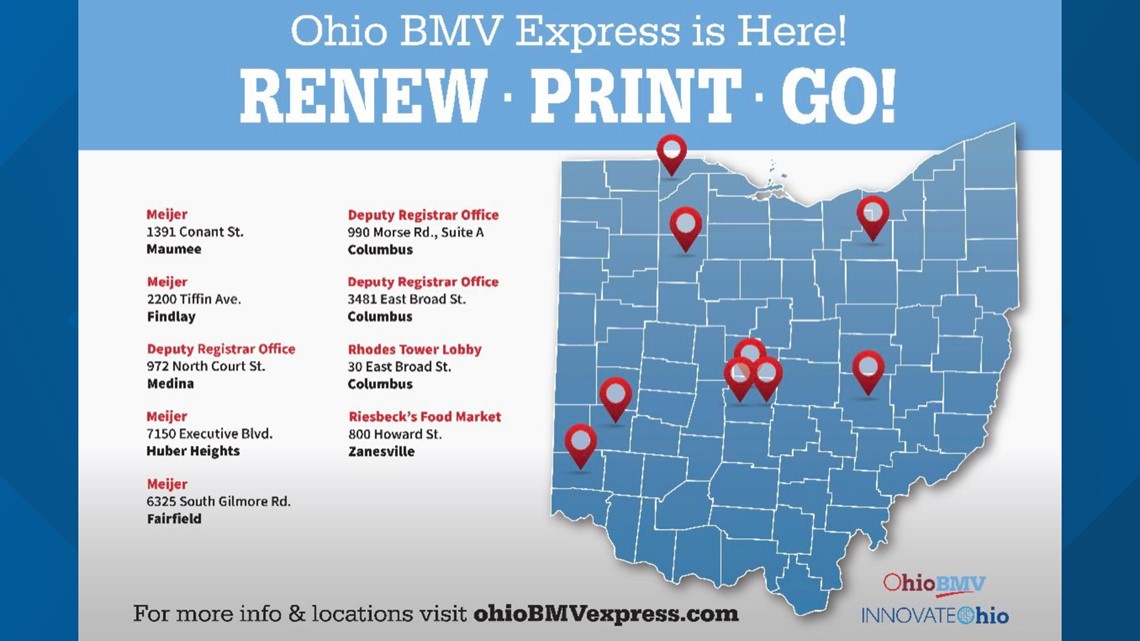 Three kiosks can be found in the Columbus area, while four others are found split between Dayton and Toledo.
BMV officials say that the kiosks provide 24-hour service to Ohioans looking to renew or register their vehicles, and additional kiosks may be installed upon the completion of the pilot program.
"The BMV is dedicated to improving the overall customer experience by providing our customers with access to innovative solutions that better meet their diverse needs," said BMV Registrar Norman. "The BMV Express Kiosks are another important step we're taking to give Ohioans more convenient options to choose from when they are deciding how to interact with state government."
Editor's note: The video in the player above is from a previously published, unrelated story.