CLEVELAND — Cleveland Indians starting pitcher Mike Clevinger was one of the most outspoken critics of the Houston Astros when their usage of cameras and technology to steal signs came to light earlier this offseason.
And Clevinger, a front-end starter for the Indians, has not backed off from sharing his opinions on the matter.
"We knew something was going on every time we went to Houston since I've been in the big leagues," Clevinger said to WKYC.com at Tribe Fest 2020 Saturday. "We knew something was going on. Me and TB (Trevor Bauer) knew something was going on, but we didn't have the smoking gun in hand.
"I didn't want to look like a hippie conspiracy theorist and he didn't want to look like a bad Twitter monster. Me and Trevor Bauer have had these talks since 2017. We said the whole time, 'there's going to be some guy they don't sign back, somebody they don't give the money to. They can't hold this glue together. Someone's going to snitch eventually, that's inside, that had the stuff,' and sure enough…"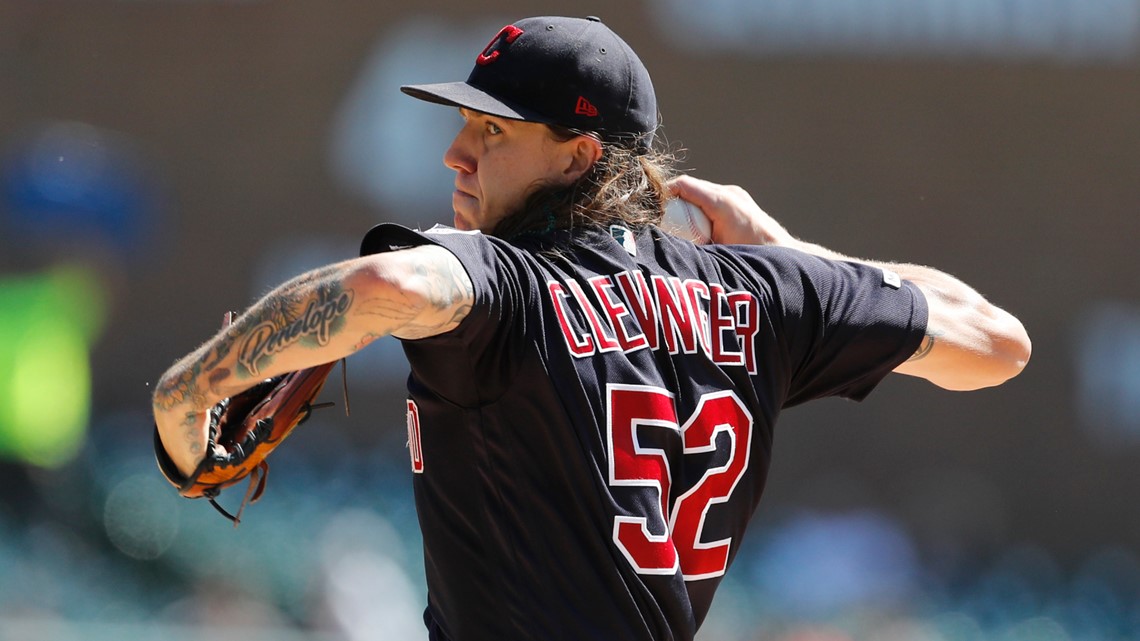 Major League Baseball commissioner Rob Manfred levied severe penalties on the Astros for their usage of technology to steal signs from the Los Angeles Dodgers during the 2017 World Series.
MLB announced on January 13 that Astros manager A.J. Hinch and general manager Jeff Luhnow were suspended for the 2020 season, and Houston lost first- and second-round picks in the draft over the next two years in addition to a $5 million fine, but team management did not just accept those penalties.
Owner and chairman Jim Crane announced in a press conference that the Astros took their own measures and fired Hinch and Luhnow for their roles in the scandal that used replay monitors and equipment to gain an understanding of the Dodgers' signs, and then, used sounds from the dugout to indicate the pitches.
"It wasn't even a personal vendetta," Clevinger said. "I have guys that I went through the systems with that if one thing swung their way, they could've had somewhat of a career or even made it, hit that snowball effect when you're heading in the right direction."
Although the idea was "player driven," to the point where Hinch destroyed two monitors in an effort to win straight up, then-bench coach Alex Cora had an integral role in the plot.
Cora was a first-year manager with Boston when the Red Sox went on a near-historic run to capture the 2018 World Series, only later to be accused of using similar tactics to the Astros. Cora is expected to receive a harsh punishment following MLB's ongoing investigation into the Red Sox.
In addition to the impending MLB punishment, Cora was relieved of his managerial duties in Boston.
"Another major issue is how they went about their business," Clevinger said. "It wasn't just doing it. It was staring at a camera, talking.
"When I said one thing about it in the media, they're going around the clubhouse trying to say something about me in the media while they cheated the whole time is insane. Chest out, looking down upon other people when you know you're in the worst scandal in baseball history? Insane."
Those sentiments echoed what Clevinger told the media in a pre-Tribe Fest press conference at the House of Blues Cambridge Room Friday night when he encouraged fans to watch the Indians play the Astros in Cleveland in late June/early July.
"Tune in," Clevinger said. "Tune in for that one."