CLEVELAND — All things considered, it'd be understandable for Myles Garrett to be in a bad mood.
But as he helped serve food to the underprivileged at TownHall's annual Feed the Need event on Thursday, you'd never know the suspended Cleveland Browns defensive end had spent the better part of the past two weeks embroiled in a national controversy.
Rather, Garrett wore his signature smile -- along with an Adidas baseball hat and sweatshirt that merely read "Grateful" -- as he piled pieces of turkey onto plates. Asked if Tuesday's event offered helped offer a reprieve from the recent drama he's been at the center of, the Pro Bowl defensive end said that his fight with Pittsburgh Steelers quarterback Mason Rudolph -- and ensuing failed appeal -- were far from his mind.
"I'm not worried about what happened previously," Garrett told 3News. "I'm just worried about paying it forward, giving back and giving happiness this holiday season."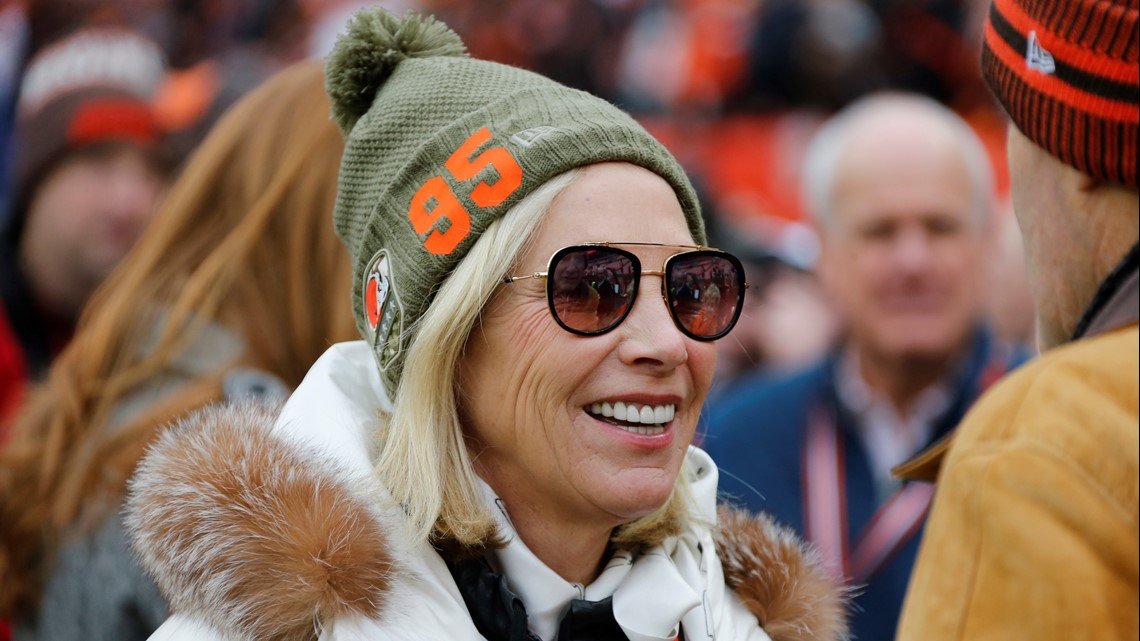 Haslam's headwear was an obvious show of support for Garrett, whose indefinite suspension -- which will last for at least the remainder of the 2019 season -- was upheld by the NFL three days prior. Haslam's gesture wasn't lost on the 23-year-old Garrett, who said he was moved emotionally by the Browns owner's hat.
"That was beautiful," Garrett said. "I didn't get to see it myself, I saw some pictures second hand but it got me right in the heart, I felt that."
After Sunday's win over the Dolphins, the Browns enter this Sunday's matchup against the Steelers riding a three-game winning streak. And while Cleveland may be facing an uphill battle without its best defensive player for the rest of the season, the No. 1 pick of the 2017 draft is confident his team will continue its winning ways.
"I think we're gonna win," Garrett answered when asked for his thoughts on Sunday's game. "And that's it."