CLEVELAND — I-90 West has reopened following a crash that closed all lanes at Dead Man's Curve in downtown Cleveland.
The road opened up a little before 2 p.m. on Wednesday afternoon.
ODOT cameras in the area showed delays building beyond East 55th Street as of 12:15 p.m.
Although details of the crash are currently unknown, a 3News photographer captured images at the scene that appeared to show an overturned vehicle.
Drivers were asked to find an alternate route until further notice.
This is a developing situation. Stay with 3News as we will update this story once additional information is made available.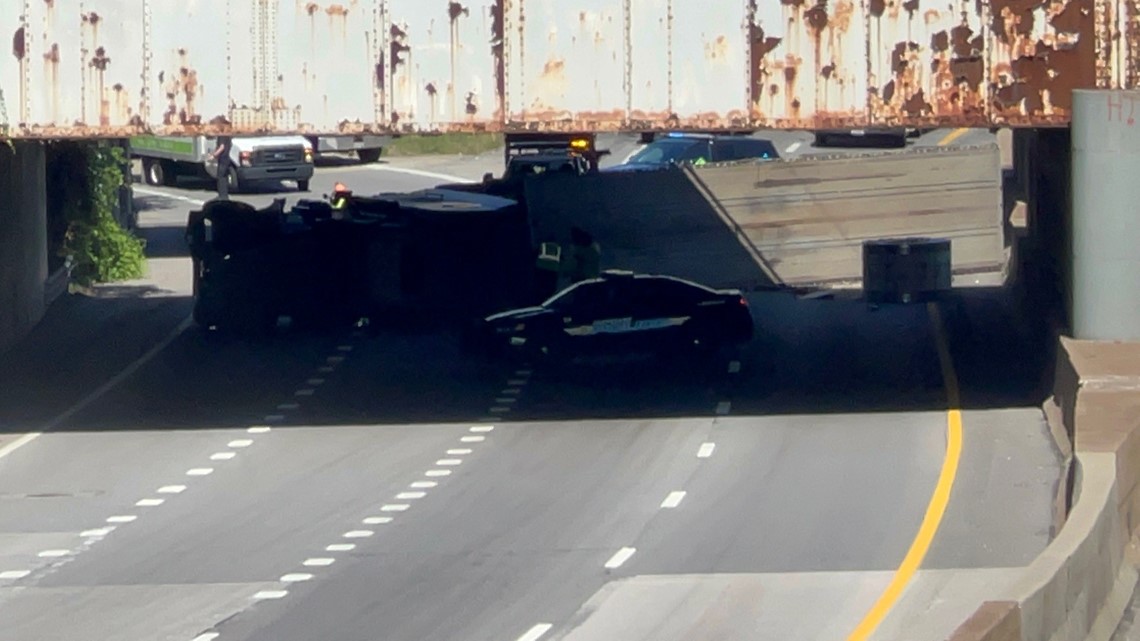 You can watch live video from the scene, which we streamed live in the player below: