BEACHWOOD, Ohio — Todd Leebow, CEO of Majestic Steel, likens dining out to theater.
That's why, he designed his first restaurant to mimic that setting in numerous ways. The restaurant, The Last Page, recently opened its doors at Pinecrest on Cleveland's east side.
Diners pass through an elegant anteroom – which Leebow calls the Green Room – to get to the main floor. Booths and banquettes ring the space much like boxes at an opera house. All eyes have an unobstructed view of the stage, here the wraparound bar at the far end of the space.
Leebow describes the restaurant as a "modern American concept" that takes its culinary cues from points around the world. The talented culinary team includes Culinary Director Jordan Rolleston, Head of Culinary Brad Race and Chef de Cuisine Logan Abbe.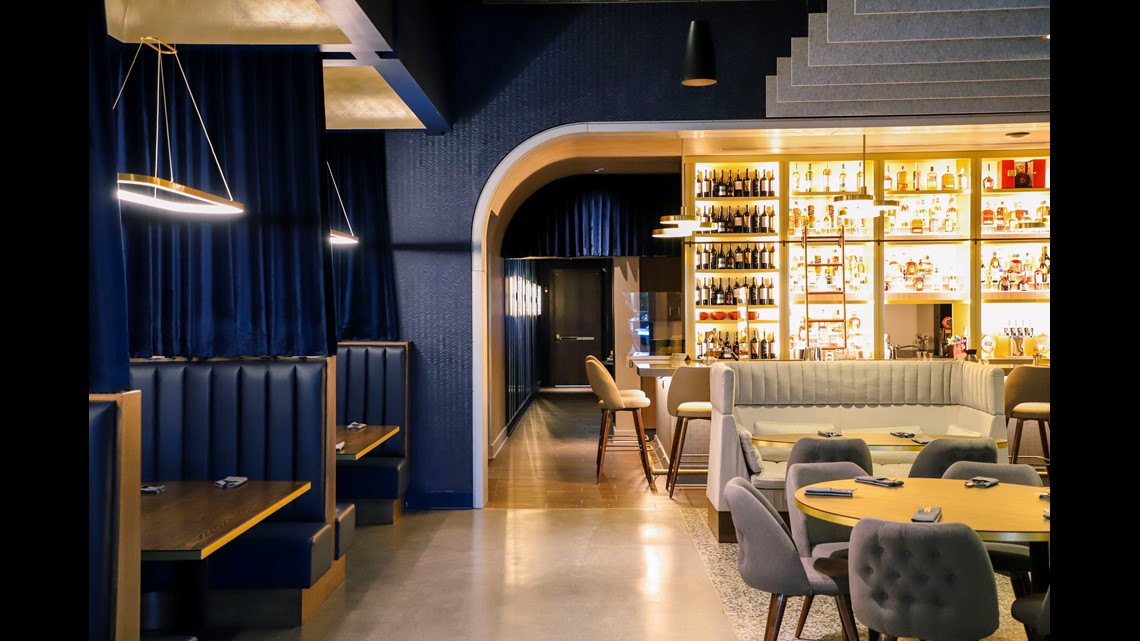 Guests can expect an eclectic menu with global influence. Diners can look forward to appetizers such as sweet potato chips with rye sour cream, salmon belly spread with crostini, colossal shrimp with horseradish cocktail sauce, and sweet and spicy dry-rubbed ghost wings with umami ranch. Soups and salads include charred broccoli miso, a broccolini Caesar, and sesame Brussels sprouts with kimchi yogurt.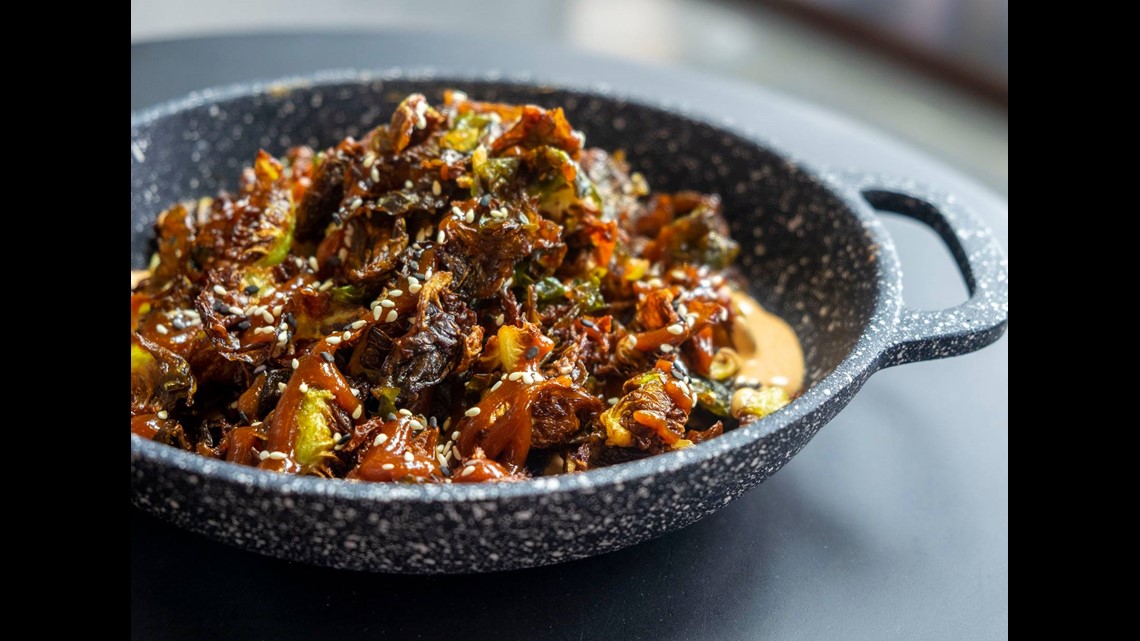 For sandwiches, there will be a pho French dip, yum-yum chicken sandwich, and a smash burger with bacon marmalade, horseradish aioli and crispy onions. For larger plates, there's salmon with black garlic soubise, Niman Ranch flat iron steak with pickled shiitake and arugula, whole branzino with sweet Thai chili sauce, and lamb chops with labneh, eggplant puree and harissa.

In spring, the restaurant will unveil the well-appointed from front patio, complete with fire pit.

Leebow says he isn't stopping at one restaurant. His recently formed Kind of One Concepts plans to continue developing and operating hospitality ventures both here and away.
The Last Page will be open seven days a week and feature an all-day menu during the week and a brunch menu on Saturdays and Sundays. View their menu, here.
Editor's note: the video in the player below is from a story published on Feb. 4, 2021.