CLEVELAND — Editor's Note: The above video is from a previously published story
Sherwin-Williams has provided a closer look at its vision of the future of downtown Cleveland's skyline as the company prepares for the next phase of its global headquarters proposal.
On Tuesday, Sherwin-Williams released its 69-page proposal which offers a schematic look at its 1 million square foot facility. The Cleveland City Planning Commission is set to hold its next meeting on September 14 at 2 p.m. to review the latest submission.
Sherwin-Williams envisions its headquarters in three parts: office tower, pavilion, and parking garage.
The new facility will be approximately 1 million square feet in size and located just west of Public Square between Saint Clair Avenue and Superior Avenue. The 36-story Headquarters Tower would become one of the tallest buildings in downtown Cleveland.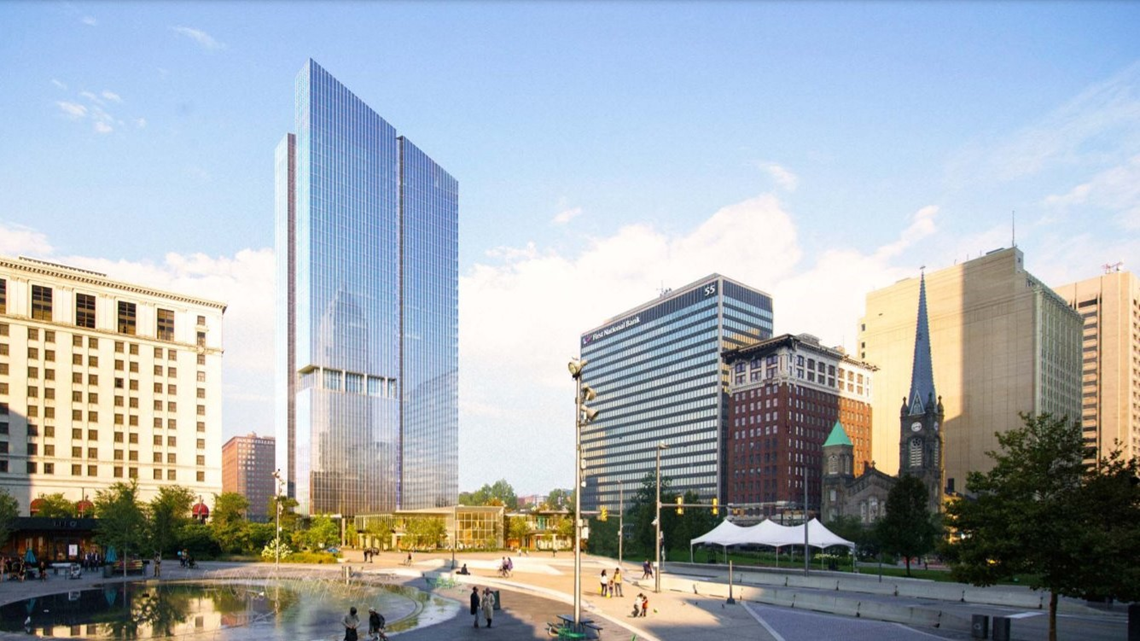 Planners envision that the campus will both update the look of Public Square and the neighboring Warehouse District, while eliminating several longterm parking lots. The parking garage would feature approximately 920 spaces with four levels above grade and one basement level, while the pavilion would be the point of visitor entry and would feature Sherwin-Williams' Center of Excellence and a place for learning and development.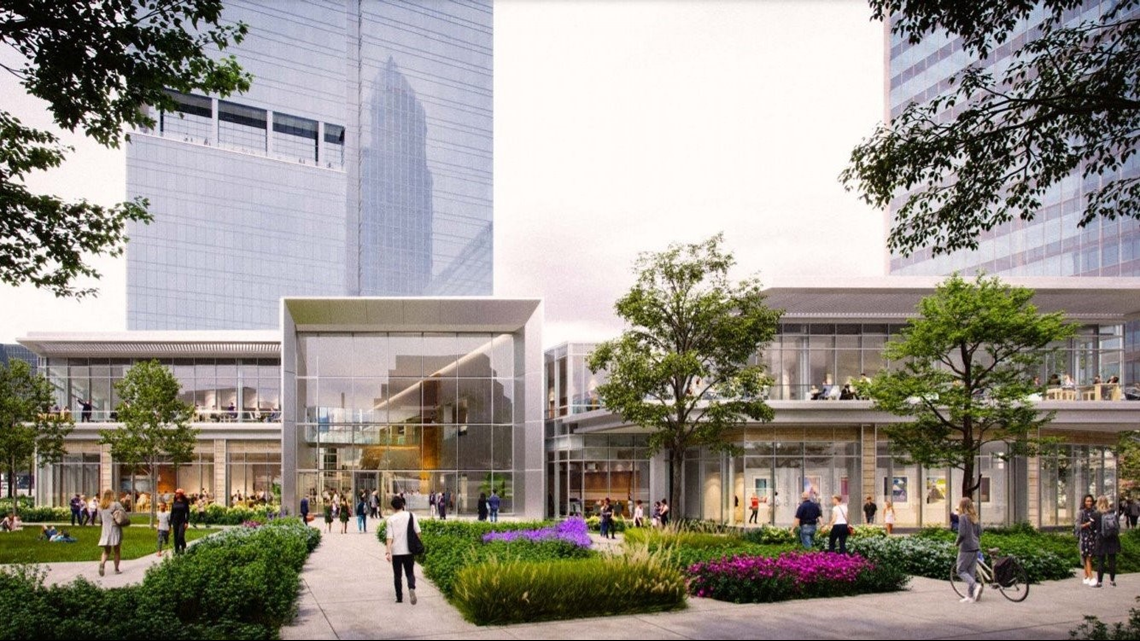 The three buildings in the campus would be connected by a pair of walkways above street level.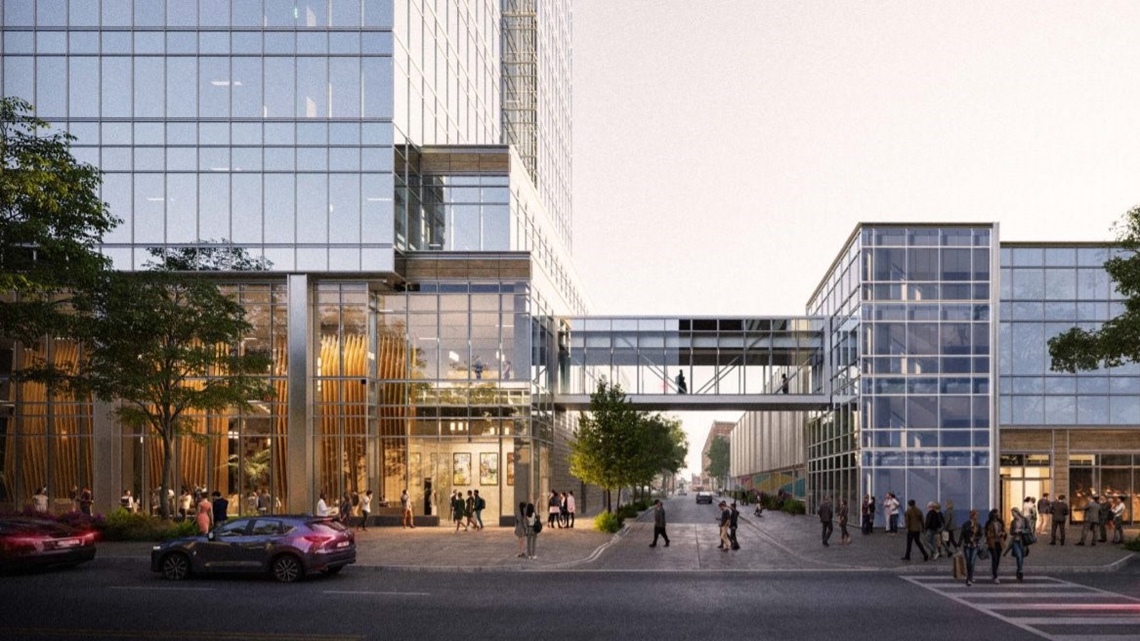 Sherwin-Williams plans to invest more than $300 million to build its new headquarters that will house more than 3,100 employees. The City of Cleveland estimates that when the buildings are completed and occupied, the Cleveland Metropolitan School District schools will receive approximately $4 million in additional annual revenue from Sherwin-Williams.
The Cleveland City Planning Commission is holding three joint meetings featuring the Landmarks Commission, Cleveland City Planning Commission, Downtown Flats Design Review Committee and Historic Downtown Cleveland Design Review Committee to review Sherwin-Williams' plans for its global headquarters.
A concept presentation took place in July. Following the schematic presentation on September 14, a final presentation is scheduled for Tuesday, November 30 at 2 p.m.
In addition, Sherwin-Williams says it held two days of community review and feedback sessions on August 9-10 with the following groups:
Building managers and business owners
Downtown residents
Developers and building owners
Travel and leisure
Sherwin-Williams expects to break ground for its global headquarters no later than the fourth quarter of this year. The transition to the new facility is expected to occur by the end of 2024. A similar timetable is in place for Sherwin-Williams' proposed new research and development center in Brecksville.
You can watch July's concept presentation below:
More Sherwin-Williams coverage: