AKRON, Ohio — On this Thanksgiving Day holiday, Christina Weigand put the day in perfect perspective as she sits by her daughter Emma's bedside at Akron Children's Hospital.
"We are thankful for so many things this Thanksgiving but most importantly, that Emma💕 is still here with us. ❤️ We are thankful we are still a whole family of 6," Weigand posted on Facebook.
16-year-old Emma Pfouts has been in a medically-induced coma since October 19th, when her family says she collapsed from a severe asthma attack during a Homecoming dance.
Emma's family believes the collapse was triggered by her stepping out from a hot indoor gym to cold outdoor weather. Her air passages became so constricted, it took ten minutes before doctors could get oxygen back in her body. She likely has brain damage as doctors now ease up on her medication.
On Tuesday, Christina Weigand noted on Facebook that Emma was being put into a cardiac chair, explaining that "it lies flat against her bed so they can transfer her from one to the other & then folds up like a chair so she can sit upright. Her lungs have healed so this will be good for her to get upright."
"She hasn't been moved from her bed in 39 days so this is a BIG DEAL! 🤗," Christina added, saying that while an infection that Emma has been dealing with has gotten better, it has also created a wound. "We are praying it will heal quickly and not hinder her progress."
Last week, Emma underwent surgery that Christina said "went great." She first started showing progress a few weeks ago when she wiggled her fingers, opened her, eyes, and appeared to move her lips.
The story of #EmmaStrong has inspired generosity from the Norton community and beyond. Pillows and blankets have been donated, some bearing the #EmmaStrong hashtag.
Her hospital room is decked out with cards and signs from classmates and well-wishers.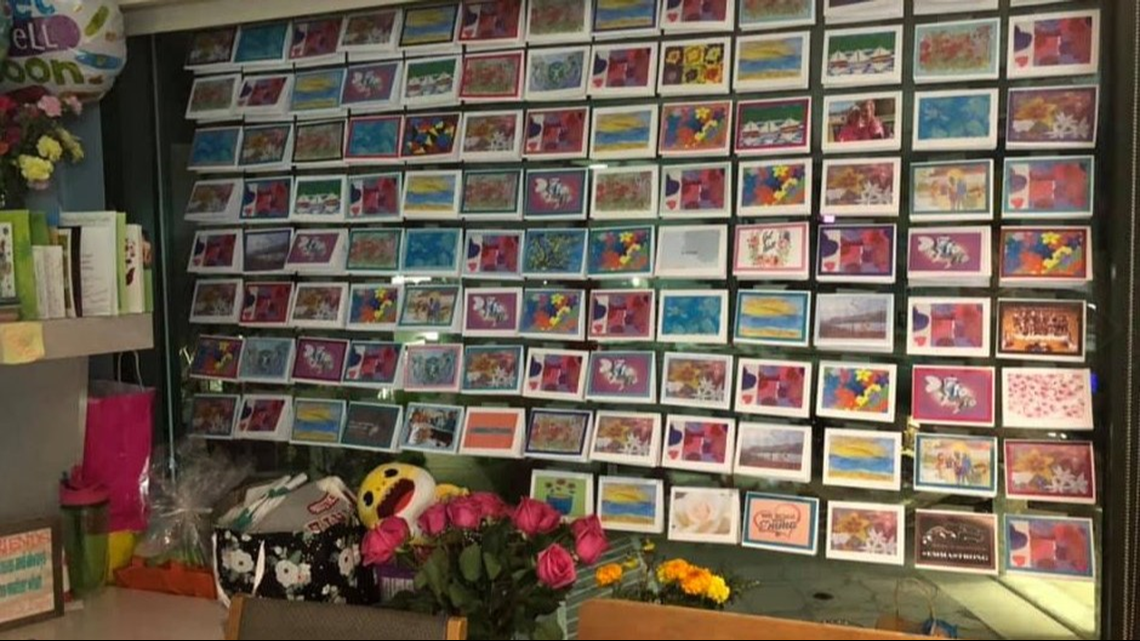 Weigand closed her Thanksgiving Day Facebook post with this message: "As we celebrate this Thanksgiving with Emma💕, we pray her wound will heal quickly & she will continue to make progress in her recovery. We hope everyone enjoys their Thanksgiving with their loved ones as well. 🙏💕🙏💕🙏💕"