CLEVELAND — Admittedly, the 2019 regular season has not gone to plan for Cleveland Browns wide receiver Odell Beckham Jr.
After being acquired in a trade with the New York Giants during the offseason, Beckham Jr. was supposed to be one of the crown jewels of an offense that was going to lead the Browns down the field and into the end zone on a consistent basis, but injuries have hampered him since training camp.
Despite the health issues, Beckham Jr. has made an impression on his coaches, particularly offensive coordinator Todd Monken, for his ability to fight through the pain and limitations in practice to be ready on game day.
"The year I have been around him, he likes to play the game," Monken said. "He likes to play football. He is very competitive.
"He is a very prideful young man. It has been hard on him. It really has. It has been hard on him to not be able to play at the level he is accustomed to. He has worked his way through each week, gotten to the game and given us a chance to still be explosive."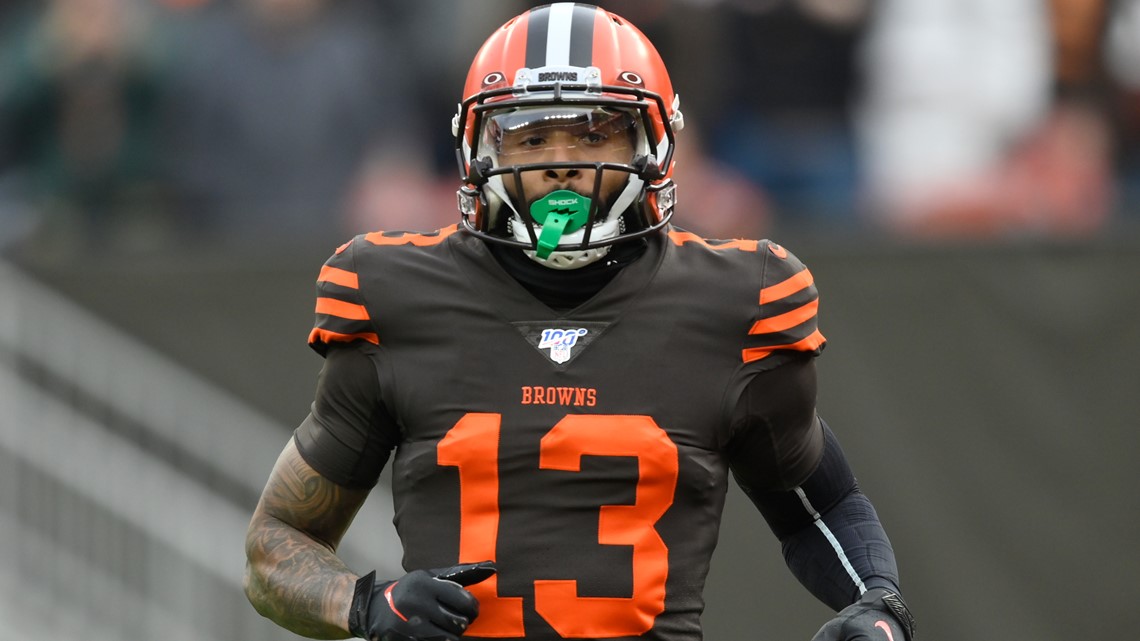 Acquired in exchange for safety Jabrill Peppers and selections in the 2019 NFL Draft, including a first-round pick, Beckham Jr. has played through the injuries and was productive enough earn Pro Bowl alternate status. Beckham Jr. has turned his 127 targets into 71 catches, 954 yards, a 13.4 yards-per-reception average, 41 first downs and three touchdowns.
Beckham Jr. is second on the Browns to only his long-time friend and former LSU teammate, Jarvis Landry, in most major receiving categories. Beckham Jr. has the second-most catches, targets, receiving yards and receiving average among those players with 15 or more receptions.
"There have been several guys playing injured," Browns coach Freddie Kitchens said. "I said it back in training camp, you are never going to feel normal until March. That is the way the season is."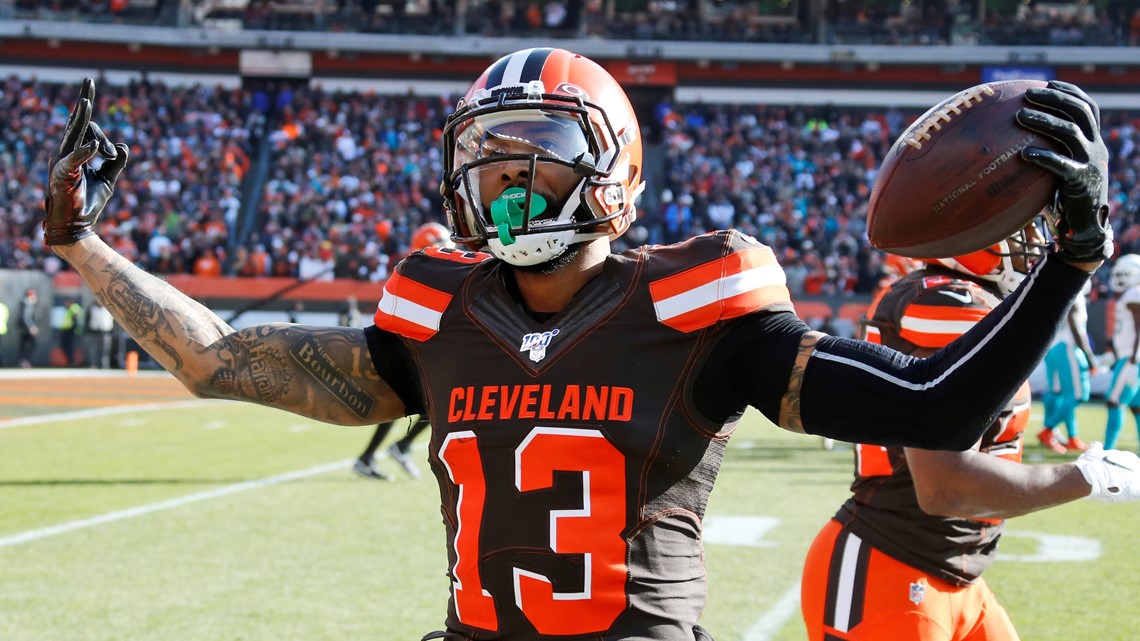 Despite questions about Beckham Jr.'s desire to remain in Cleveland, he stated in the lead-up to last week's loss against the Baltimore Ravens at FirstEnergy Stadium that, "I want to be here" and wants to change the culture of losing that has plagued the Browns since their return to the NFL.
For the 17th consecutive season, the Browns did not qualify for the playoffs.
The Browns officially were eliminated from postseason contention with their 31-15 loss to the AFC North Division champion Ravens last Sunday, a game that allowed Baltimore to clinch home-field advantage for as long as they remain in the playoffs.
The Browns (6-9) last qualified for postseason play during the 2002 season and have the longest active playoff drought in the NFL.
"I think he has done a good job of continuing to fight through things pretty much all year," Kitchens said. "He is a competitor. He likes to compete. When people like to compete, they are willing to pay the price just a little bit more."