BEREA, Ohio — The Arizona Cardinals come into Sunday's game against the Cleveland Browns with a 3-9-1 record, but if history is any kind of teacher, the Browns know better than to underestimate their next opponent.
Although the Cardinals are on a six-game losing streak, four of those setbacks were by 10 or less points, and the Browns are preparing for challenges on both sides of the ball, as well as from the special teams return and coverage units.
"Our focus remains on our preparation," Browns coach Freddie Kitchens said. "As far as Kyler (Murray), he does a good job with his feet as well as his arm. He's had a strong rookie year. He's developing as an overall good player in this league.
"Larry's been a fixture there, one of the greatest of all time. Everyone knows Larry (Fitzgerald), the type of person he is, the competitor he is. I've got nothing but great things to say about Larry.
"Defensively, they fly around and they get to the ball. Chandler (Jones) leads the league with 14 sacks, causes disruption on the football. He's got six caused fumbles. He's disruptive in the run and the pass games, so our tackles have to do a good job of handling him. We've got our work cut out for us this week."
Because there are individual challenges in all three phases, the Browns know to break a three-game losing streak in the series with the Cardinals, playing a full complementary game is of utmost importance.
"We continue to try and put everything together from the standpoint of playing great complementary football," Kitchens said. "I thought we did that the other day, to a certain extent, but not the success rate that we wanted because we had some turnovers and things of that nature.
"We just need to continue to play, just go play the game and just do what you can, improve and play the game, play the game on a play-by-play basis. Don't worry about the result, and just go play the play."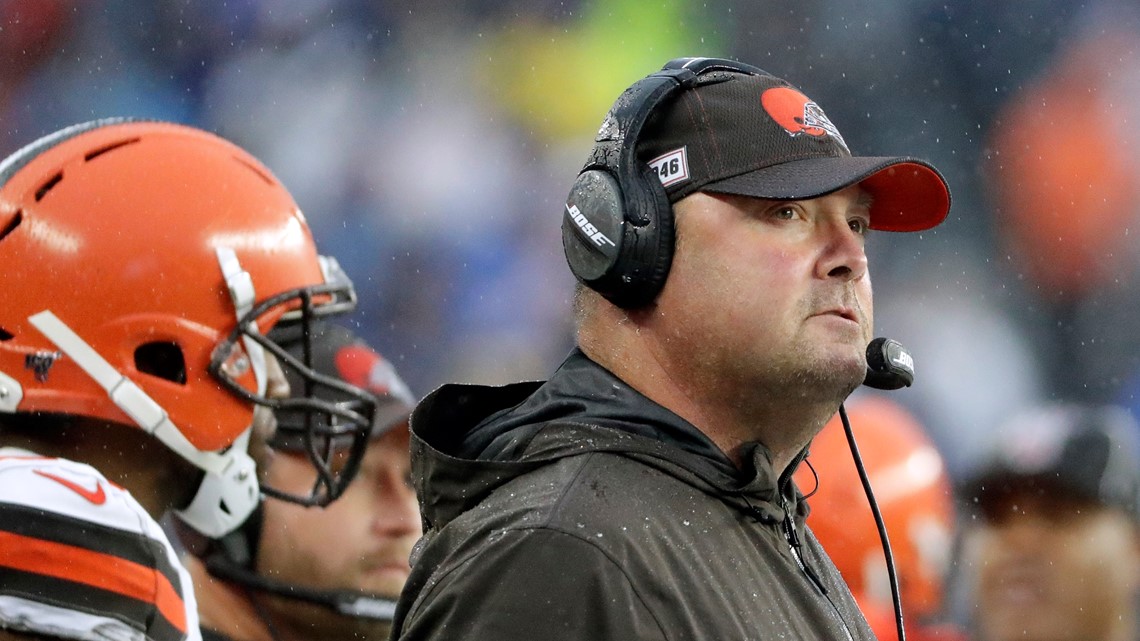 While the Browns' coaches have spent three days breaking down film of the Cardinals and formulating a game plan for Sunday, there has been no shortage of off-the-field discussion from national and local media members alike.
Much of that talk has surrounded the future of Pro Bowl wide receiver Odell Beckham Jr. in Cleveland and whether he really has told opposing players and coaches, "Come get me out of here," but none of that matters to Kitchens as he and the team try to win their second-straight game and fifth in the last six weeks.
"The message hasn't changed," Kitchens said. "It only matters what's in the locker room. That's the only thing that ever matters, so of course, they play together. They play together, they stay together.
"It goes back to when adversity hits, you're going to run together instead of running apart, and I think we've done a good job of that, maintaining that throughout the year because there has been difficult moments and these guys have remained together and stayed together. When you hit situations like that, it can go either north or south, and we chose to go north with it."