CLEVELAND — The Cleveland Browns' 2019 season didn't have many bright spots, but the play of Joel Bitonio was undeniably one of them.
On Friday, the Browns' left guard was honored when he was named a second-team All-Pro selection.
Bitonio was the only Cleveland player to be selected to either of the All-Pro teams after the Browns amassed a disappointing 6-10 record. It marks his second consecutive second-team All-Pro selection after also earning the honor in 2018.
Selected in the second round of the 2014 NFL Draft, Bitonio has been a mainstay on Cleveland's offensive line for the past six seasons. In 2019, he helped pave the way for running back Nick Chubb to finish second in the NFL in rushing with 1,494 yards, while committing just three penalties and allowing only 1.5 sacks, according to The Washington Post.
Dating back to the start of the 2018 season, Bitonio has totaled just six penalties and 2.5 sacks allowed. Listed as a first-team alternate, the Nevada product could also be well on his way to his second straight Pro Bowl selection.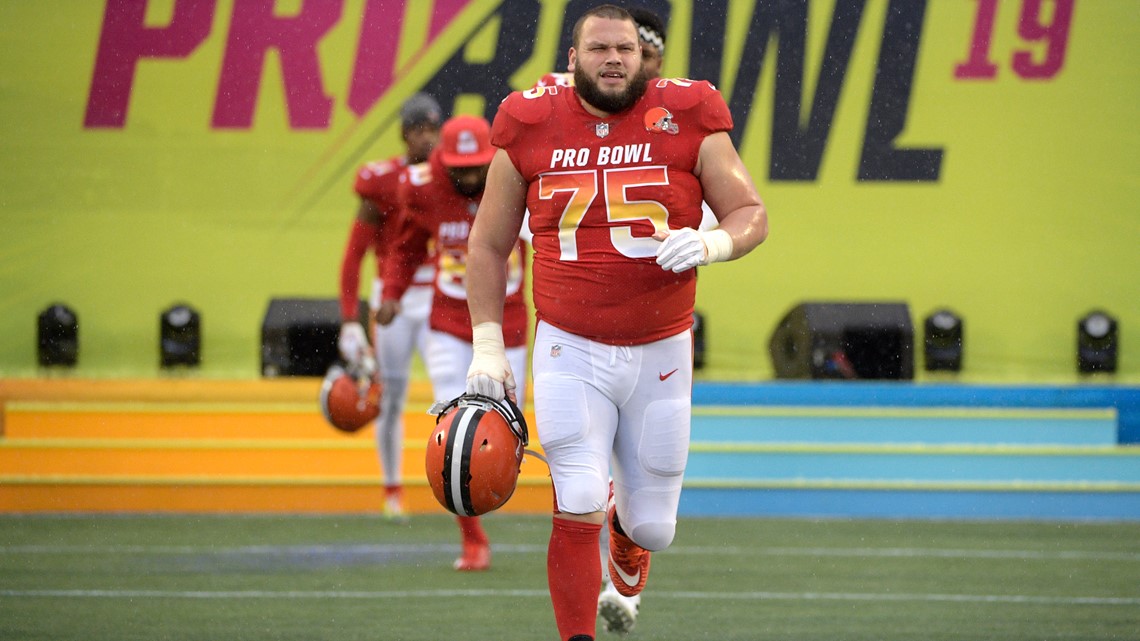 While the Browns may have not been deserving of many other All-Pro selections, Chubb's absence could certainly be considered a snub. Instead, Carolina Panthers running back Christian McCaffrey and Tennessee Titans running back Derrick Henry were named both the running back and flex selections for the first and second All-Pro Teams, respectively.