BEREA, Ohio — Since the emergence of quarterback Baker Mayfield and the offseason acquisition of multi-time Pro Bowl receiver Odell Beckham Jr., the Cleveland Browns have been a much talked-about team, and some of that discussion has leaned toward the negative.
Between reports of Beckham Jr. playing through a sports hernia injury and Jay Glazer saying on the Fox NFL Sunday pregame show last week that the Pro Bowl wide receiver has been telling opposing players and coaches that he wants out of Cleveland, there was no shortage of dramatic moments for the Browns, who beat the Cincinnati Bengals, 27-19, to secure their fourth consecutive victory at FirstEnergy Stadium.
"I think we stay pretty insulated and we try not to get too caught up in what's said and what's talked about and we've kind of dealt with that the entire training camp, starting in training camp and moving on, so I think we're well-equipped and well-used to how it's going, so no, we're fine," center JC Tretter said.
Linebacker Joe Schobert added, "When you get on the football field, you play football to win games. It doesn't, I'm not … nobody's thinking in the middle of the game or before a game about anything that's said outside of it. I don't think of that has any bearing on it."
According to Glazer, Beckham Jr. has made it known that he wants out of Cleveland at year's end.
"People are now surprised about what's happening and would he stay in Cleveland?" Glazer said on the Fox NFL Sunday pregame show. "Players and coaches around the league, they're not…Throughout the year, Odell Beckham's actually told other players and coaches, before games, during games, 'Hey, come get me. Come get me out of here.'"
Beckham Jr., who was vague in talking about his future with the Browns beyond 2019 twice last week, registered only two catches for 39 yards against Cincinnati.
"I think most of us kind of stay away from that type of stuff," Tretter said. "So when you're like that, maybe someone asks you about it at the grocery store or something, but it doesn't really affect your day-to-day life. We really focus on what goes on in these four walls and what we can handle here, not anything else going on outside of it."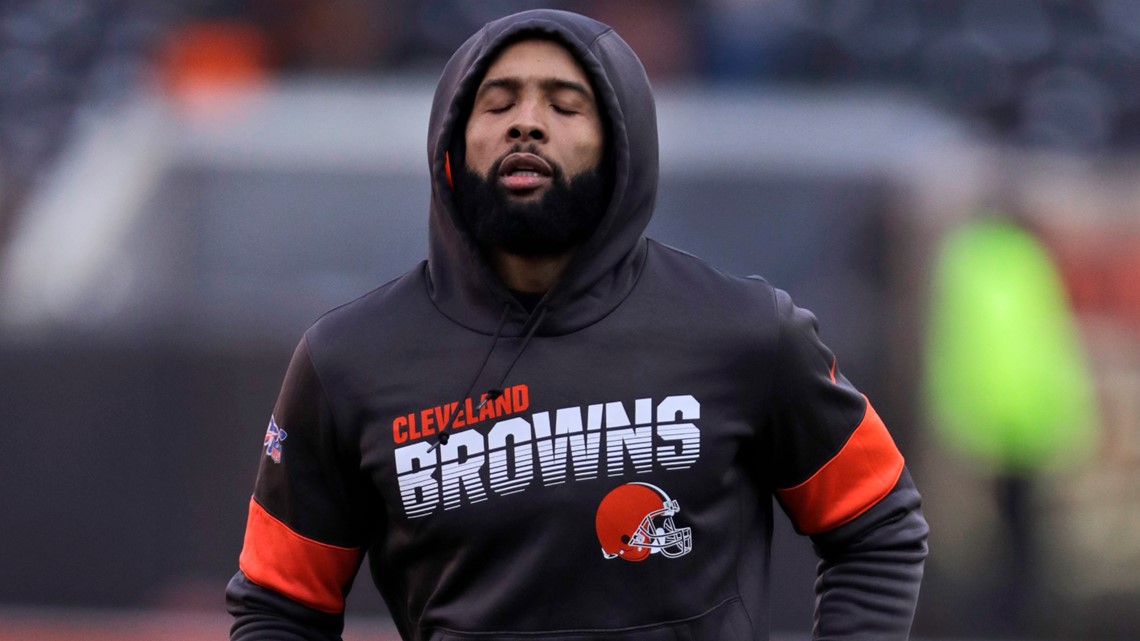 Despite the noise, the Browns had little time to concern themselves with what may or may not happen with Beckham Jr. in the offseason, not with their playoff hopes taking a hit with a December 1 loss to the Pittsburgh Steelers at Heinz Field in Pittsburgh and three more AFC North Division games on the horizon over the final month of the season.
The Browns got their fourth consecutive home win with Sunday's victory over the Bengals, and now, they look to take the show on the road to face the Arizona Cardinals at State Farm Stadium in Glendale, Arizona this week.
"Especially starting at the top with Freddie (Kitchens), the message from day one in the spring since we all got here as a team was focus, the only people that matter are the people in the locker room," Schobert said.
"Outside noise, good or bad, different or indifferent, it's just that. It's not going to affect us in the locker room as long as we trust each other, hold each other accountable and do what we need to do on the field."