"I'm not going to talk about any offseason stuff that's going on right now," Beckham said on Sunday. "Any other questions about it, I'm not answering."
That, however, hasn't stopped those around him discussing the topic.
"I think he was in disbelief when it first went down," a source close to Beckham told Robinson on Sunday night. "I mean, I think he was just pretty much stunned it happened and he's been dealing with that adjustment and other things ever since. He's a very emotional person I think there is just a lot going on in his head when it comes to where he's at with his career."
Added a second source: "He's lost. … Fame got to him, he made bad choices [and] now he has to redeem himself. And the road to redemption isn't an easy one when you have an ego."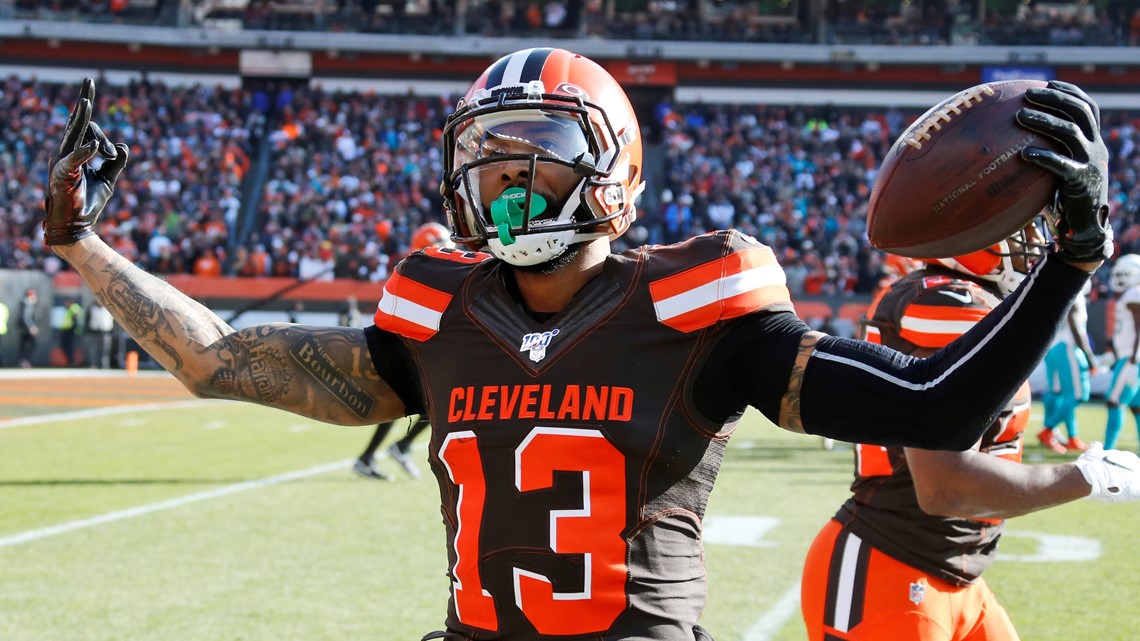 Through 13 games, Beckham has tallied 59 receptions for 844 yards and 2 touchdowns, which puts him on-pace for the least productive season of his career in years in which he's played in every game. The 27-year-old's health, however, has been called into question recently with Ian Rapoport of the NFL Network reporting on Sunday morning that Beckham has been dealing with a sports hernia injury since the start of the season.
Factor in that -- according to Robinson -- Beckham is "still unsure about his fit with the Browns, including his relationship with the coaching staff and his role in the offense" and his future as a member of the Browns seems questionable at best. While the LSU product still has four years left on his contract in Cleveland, players have become increasingly successful in forcing trades in recent years and the distraction a Beckham trade request -- public or private -- could cause could prove to be too big of a distraction for the Browns to handle.
For now, however, Beckham will remain in Cleveland for at least three more games with head coach Freddie Kitchens stating that the team hasn't had any discussions about shutting him down for the remainder of the season.
Whether Beckham will remain with the Browns beyond that remains to be seen. But even as he remains silent, it's becoming difficult to ignore the growing noise concerning his future.