BEREA, Ohio — Cleveland Browns coach Freddie Kitchens does not like releasing players from their contracts, but he was especially emotional about the organization's decision to part ways with defensive end Chris Smith, just three months after his girlfriend was killed in a tragic highway accident.
Prior to Wednesday's practice, which got underway the work week for Sunday's game against the Cincinnati Bengals at FirstEnergy Stadium in Cleveland, Kitchens addressed Smith's release and how much of a struggle it was to come to that decision.
"It's difficult to do things like that," Kitchens said. "It's always difficult to cut someone. In this instance, it was even more difficult."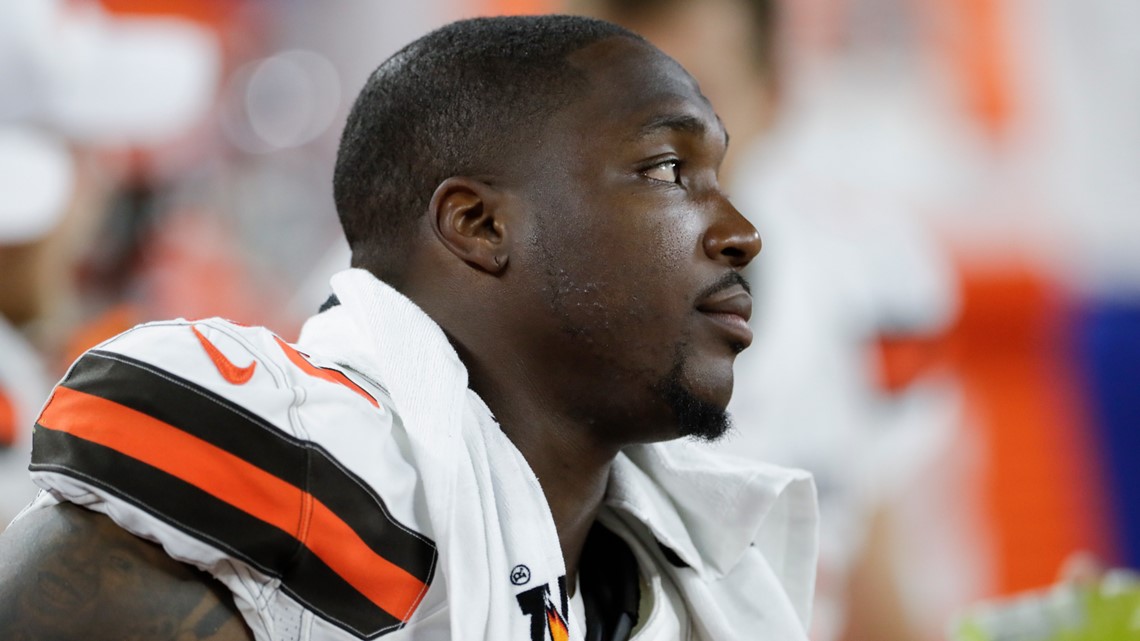 After the death of his girlfriend, Petara Cordero, who just four weeks prior to her passing gave birth to the couple's daughter, Smith returned to play in nine games, where he registered one defensive tackle and a pass defended before the Browns released him Tuesday.
Over parts of two seasons with the Browns, the six-year NFL veteran registered 22 total tackles, including 14 solo stops, eight assists, one sack, three passes defended and a forced fumble.
Although the Browns parted ways with Smith from a professional standpoint, Kitchens says the organization is committed to doing what it can to support him during what has been an unimaginably difficult 2019 season.
"Chris has got a lot of people that he's close with within the organization," Kitchens said. "Chris is a good person. I still remember the morning it all happened. I was at his house and we talked. Some of those conversations that you have with a person builds your identity as a relationship.
"It's very difficult anytime you release a player that is the type of person that Chris is, and Chris is a good person. Our football relationship with Chris ended. That doesn't mean our personal relationship…From the standpoint of his teammates and this organization will always be there to support Chris."
Like Kitchens, the Browns players struggled with losing a person of Smith's caliber with a month to play in the 2019 regular season.
"It's tough because of Chris, who he is," quarterback Baker Mayfield said. "We love Chris. We were all there for him, not just because of what happened, but because of who he was as a person, so it's tough to see him go, but it's the decision they had to make."
Running back Nick Chubb added, "Anytime you see anybody go, it's tough. I love Chris, the team loves him. We all love him. It's a tough situation."