Yet despite the supposed drama his notorious style has resulted in, Beckham made it clear on Thursday that he doesn't plan on conforming any time soon.
"I feel bad, but I really just don't care," Beckham said. "I don't want to get anybody else in trouble, but I see people wearing lime green in their cleats. No team in the NFL has lime green except Seattle.
"It's just stupid. Like, I really don't care. They're going to find a way to try to make me upset. And if you talk about cleats, then it's going to be a reflection of my character or whatever it is. But really, I just didn't have anything else to wear. So I'm going to wear whatever's the most comfortable. That's really it."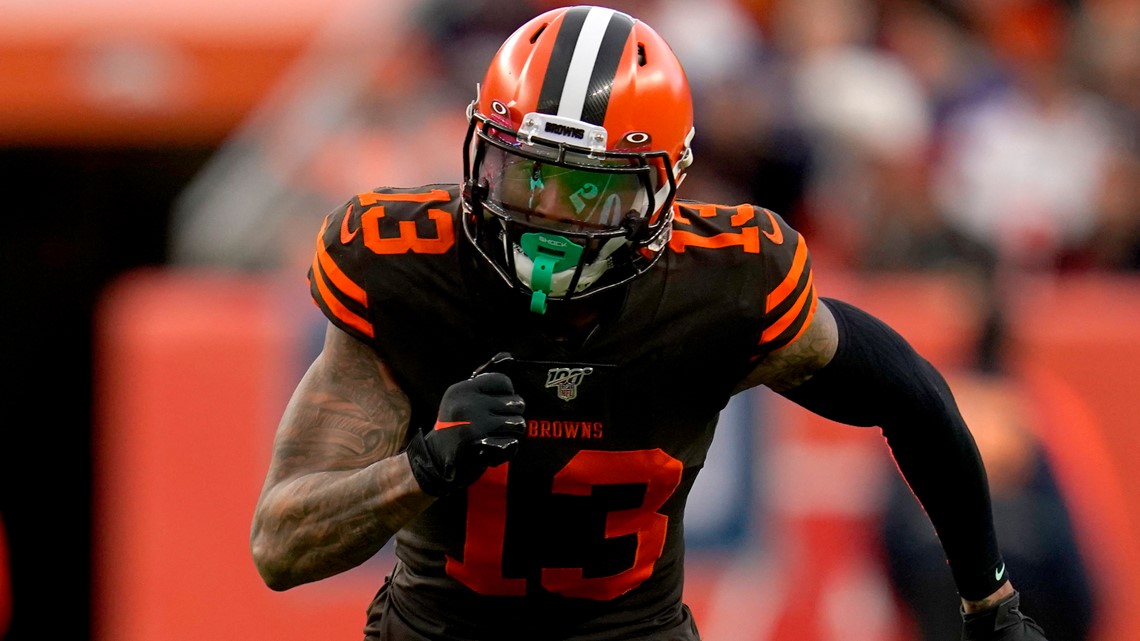 But regardless of the legitimacy of Beckham's excuse -- be it with his cleats, watches, visors or pant length -- the 2014 NFL Offensive Rookie of the Year doesn't plan on changing his ways anytime soon. In his mind, there's always going to be something.
So at the very least, he might as well get to wear what he wants to when he can.
"The more I try to live my life by other people, the more unhappy I was," Beckham said. "So I'm going to live my life. I'm going to make the decision and live with it. And what other people say -- no offense, I really don't care. I'm OK with who I am. I'm not really out here to hurt anybody with the cleats that I'm wearing."